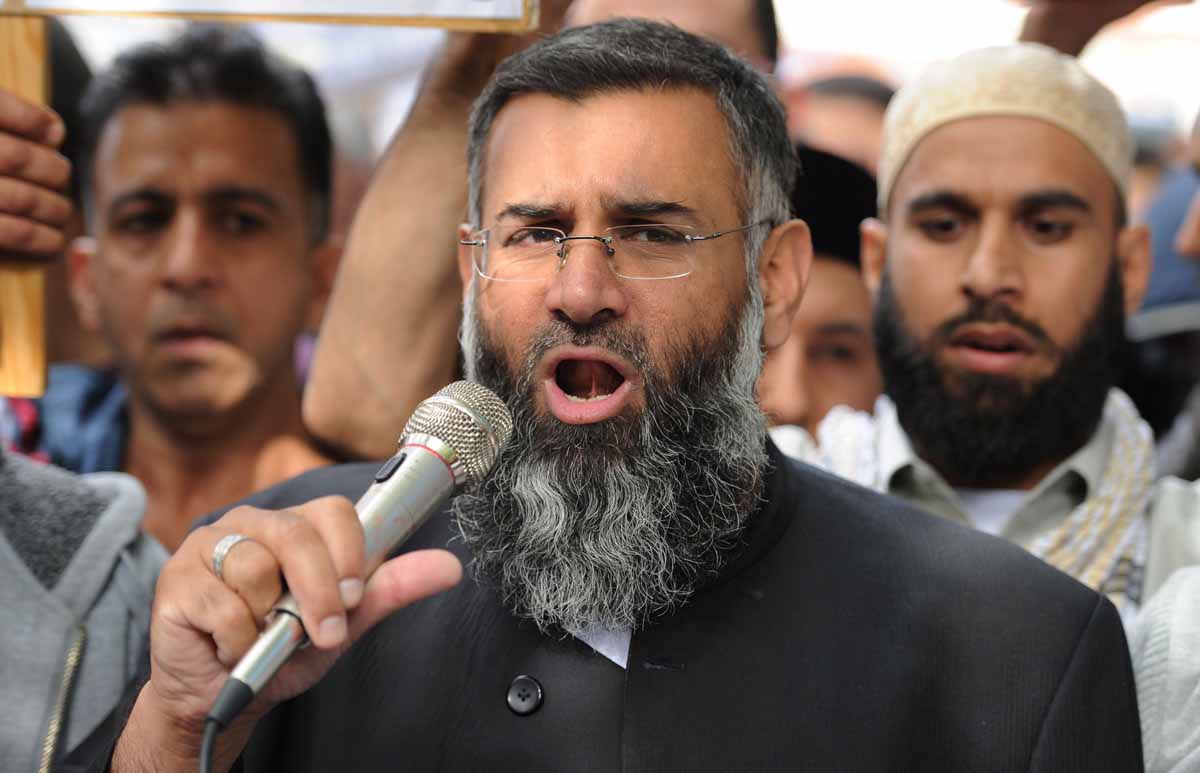 ---
LONDON: Anjem Choudary, one of Britain's most high-profile Muslim preachers, and known globally for praising the men responsible for the September 11 attacks on the United States, and the July 7 2005 London bombings was charged on Wednesday with inviting support for Islamic State (IS).

Choudary, 48, was accused of using lectures, which were published online, for encouraging support for the banned organisation, which has seized swathes of territory in Syria and Iraq.


Two men have been charged with inviting support for a proscribed terrorist organisation http://t.co/j4M0ZwvpQc pic.twitter.com/lZvcgD3ZEQ

— Metropolitan Police (@metpoliceuk) August 5, 2015


"Following an investigation by the Metropolitan Police's Counter Terrorism Command, we have today authorised charges against Anjem Choudary and Mohammed Mizanur Rahman," said Sue Hemming, Head of Special Crime and Counter Terrorism at the Crown Prosecution Service.

"It is alleged that Anjem Choudary and Mohammed Rahman invited support for (IS) in individual lectures which were subsequently published online."

"Between June 29 2014, and March 6, 2015, invited support for a proscribed terrorist organisation, namely ISIL, also known as ISIS or the Islamic State, contrary to section 12 Terrorism Act 2000," his charges read.

Both men were arrested on September 25 last year on suspicion of being members of a proscribed organisation and released on police bail.

Choudary has his day in court

Choudary, a London-born former lawyer of Pakistani descent represented himself in court. He waved around his case notes during his speech in the dock.

The bearded preacher has built up a high profile through his often-controversial views in lectures and on social media.

Earlier, Hemming had said that they had sufficient evidence for a conviction. "We have concluded that there is sufficient evidence and it is in the public interest to prosecute Anjem Choudary and Mohammed Rahman for inviting support for ISIL [Islamic State], a proscribed terrorist organisation."

The press benches were full as prosecutors told the court that Choudary had used social media to encourage support of Islamic State, which has brutally carved out areas of control in Syria and Iraq.

Choudary is the former head in Britain of Islam4UK or al-Muhajiroun, a group that called for Islamic law in Britain and which was banned under counter-terrorism legislation in 2010.

He and Rahman both refused to stand as the chief magistrate Howard Riddle left the court.
COMMENTS (18)
Comments are moderated and generally will be posted if they are on-topic and not abusive.
For more information, please see our Comments FAQ