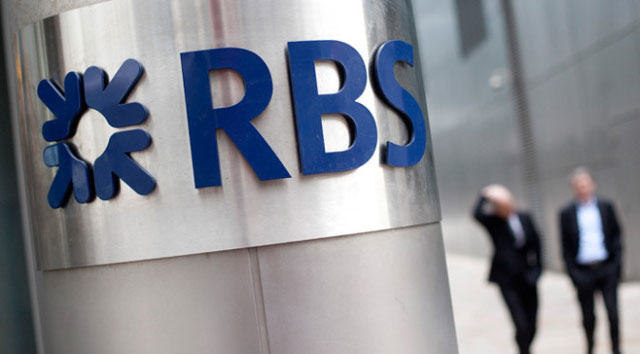 ---
LONDON: Britain's government has begun selling its majority stake in bailed-out Royal Bank of Scotland (RBS) to reduce state debt and kick-start the lender's full return to the private sector, the Treasury said Tuesday.

The government has sold 5.4 per cent of RBS for £2.1 billion ($3.3 billion, 3.0 billion euros), a statement said.

"The government has today begun the process of selling its shares in the Royal Bank of Scotland. It has sold 5.4 per cent of the bank at a price of 330p per share," it said.

Read: Sector overview: The exit of foreign banks

"The £2.1 billion raised from the sale will be used to pay down the national debt."

Finance minister George Osborne called it "an important first step in returning the bank to private ownership, which is the right thing to do for the taxpayer and for British businesses."

Read: Faysal Bank buys majority stake in RBS Pakistan

He said the move would "promote financial stability, lead to a more competitive banking sector, and support the interests of the wider economy."
COMMENTS
Comments are moderated and generally will be posted if they are on-topic and not abusive.
For more information, please see our Comments FAQ