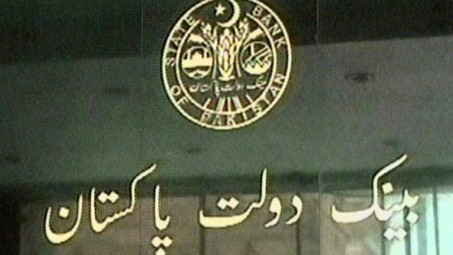 ---
KARACHI: The State Bank of Pakistan (SBP) is working on a new law titled 'Credit Bureau Act', a central bank official said. Under the law, borrowers will be able to obtain their Credit Information Bureau (CIB) report through banks, SBP's Deputy Governor Muhammad Kamran Shehzad said.

He was speaking to the members of the Multan Chamber of Commerce and Industry (MCCI) in the chamber premises on Monday. Shehzad said that none of the SBP regulations place restrictions on financial institutions in extending loans to those borrowers whose dues appear in eCIB reports. "CIB reports just show the past behaviour of the borrowers and financial institutions use CIB reports as a helping tool for making credit decisions," he added.

He said that under Section 25(A) of the Banking Companies Ordinance, 1962, the CIB report is a confidential document, thus borrowers' request to access their reports through a banks' network cannot be accepted at this point in time. However, with the enactment of the new law, borrowers will be able to obtain a copy of their CIB reports, he added. Mian Zahid Hussain, former chairman of Korangi Association of Trade and Industry (KATI), one of the biggest industrial zones of the country said, "banks generally share CIB reports with borrowers.

What change would it make if a borrower obtains what he already knows?" Pakistan is a country where over 70 per cent of the economy is undocumented and smuggling is rampant. To check these, the government needs to take some effective measures. "The difference can be made when borrowers are able to get CIB report of other borrowers. This will help businessmen to trust their business partners," he said. "Credit departments of banks check the risk factor before disbursing loans to a borrower," a banker explained and said "obtaining a CIB report will not make much difference for the borrower because he already knows his own record.

But, yes by showing the CIB report he or she can raise his credibility in the market." The State Bank's Shehzad said that the SBP has recently launched Credit Guarantee Scheme, which encourages banks to lend to fresh borrowers with no restrictions. "Banks have their own credit policies and follow risk mitigation practices which may drive them to take a positive or negative decision about a borrower with no business history," he added. Responding to a query, Shehzad clarified that banks are allowed to finance farmers for construction and maintenance of water courses, installation of drip and sprinkler irrigation systems, purchase of tube wells, etc.