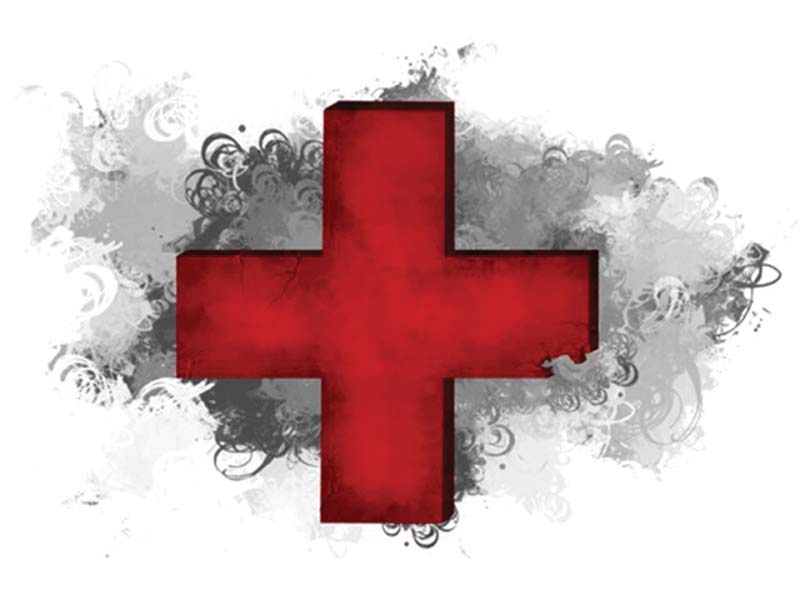 ---
RAWALPINDI:



The 85-bed emergency ward at the Holy Family Hospital (HFH) Rawalpindi has been overburdened by non-urgent cases as people with normal ailments dash to the specialised facility owing to lack of services in basic health units (BHU) mostly in surrounding areas.




Hospital officials said that non-emergency patients make up more than half of the emergency cases, leaving little room for specialists and other health professionals to allocate time to deal with emergencies that can result in complications and death.

The hospital administration blames lack of health facilities at BHUs and dispensaries in surrounding areas for the overload of patients with mild ailments




HFH Director Emergency Department Dr Raja Shafique Sarwar told The Express Tribune that the hospital was primarily designed to deal with referral patients sent from primary and secondary healthcare facilities.

"This is a teaching hospital and its outdoor patient department (OPD) is meant for specialist treatment," Sarwar said, adding that in the absence of basic healthcare services in rural areas, the emergency ward has been receiving around 30 to 40 per cent non-emergency cases almost on a daily basis, compromising the quality of service.

"We usually receive patients from as far as Murree, Kahuta, Kotli Satiyan and Taxila and we are bound to entertain them," he said, adding that "this huge influx of patients from far away locations indicates that the primary healthcare service in rural areas has almost collapsed".

When asked why general practitioners and doctors were unwilling to work in remote areas, Sarwar said that absence of lack of diagnostic equipment such as ultrasound and radiology test machines, housing and other facilities at these units in far-flung areas render doctors helpless.

"Doctors actually want to go and work in remote areas, since it serves as an open ground for them to boost their careers without much competition from peers but they are often paid less and left stranded without basic provisions," he said.

According to Sarwar, a part of the problem has also to do with the provision of 100 per cent free treatment at the hospital.

"In my opinion, it an unfair use of resources to provide 100 per cent free medicines and health services to patients," he said, adding that a prescription of rupee one has no worth in the eyes of patients. "Free medicines are either misused or wasted often," Dr Sarwar said.

"In contrast, a cheap and low quality medicine from a medical store is handled more carefully and consumed fully because it is not being given away for free," he explained.

On the other hand, patients and their attendants arriving from rural areas have their predicaments to tell. An open air 'waiting area' without seats remains fully occupied by patients' relatives who cannot afford to go elsewhere.

Ghulam Jilani, a relative of a patient from Talagang, said he has been staying in the waiting area for the last four days. "I have brought my nephew here for a blood transfusion. It takes a two-hour bus ride to reach here from home, so I don't have any choice but to stay here with him," he said.

Rizwan Babar said he has been staying in the waiting area for the last four days while his wife was admitted to the gynaecology ward.

"I live in Kalar Syedan and it takes two-and-a-half-hours to reach here from my area. I have so far spent Rs6,000 on bus fare and food while waiting for my wife to get treated," he said.

Khursheed Ahmed from Murree, whose nephew was admitted at the hospital, complained of lack of basic facilities such as toilets and clean drinking water for attendants.

Published in The Express Tribune, June 30th, 2015.

 
COMMENTS
Comments are moderated and generally will be posted if they are on-topic and not abusive.
For more information, please see our Comments FAQ