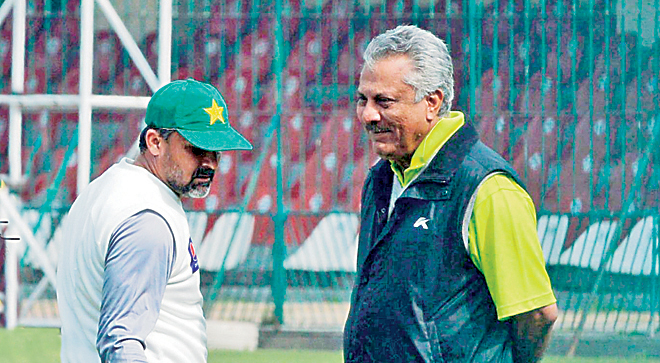 ---
KARACHI: The newly sworn in International Cricket Council (ICC) President, Zaheer Abbas, said that despite being raised to a ceremonial post his efforts will target the revival of Pakistan-India bilateral cricketing ties.

"Being in a ceremonial post does not mean I can't do anything. I love this game and in the next one year I want to contribute something to world cricket," the former Test captain told Press Trust of India.

"I want to play a role in helping revive Indo-Pak cricket matches because the people of both countries want for matches to take place and having regular bilateral ties is also necessary for the sport's global image.

"I know it is not an easy task because Indo-Pak cricket ties are ruled by political relations between the two countries. But I want to do something in this direction because if we have regular bilateral ties it is good for players and people of both countries," he added.

Marries to a Bollywood actress, Zaheer said that world is crazy about Pakistan India encounters.

"Having India and Pakistan matches is something close to my heart and I will do my best to make it happen."

Read: West Indies Cricket Board lauds Abbas' appointment as ICC president

The 'Asian Bradman', apart from helping his native country, said he wanted to globalise the game of cricket as the ICC President.

"Cricket has to be globalised further and it should become popular in many more countries," he added.

He pointed out that cricket was becoming more global now with the growing popularity of T20 cricket and the presence of Pakistanis, Indians, Bangladeshis and Sri Lankan expatriates in nearly every country of the world.

Zaheer said his cricket career had come full circle after he took over as President of the ICC in Barbados.

"I felt so proud and everyone gave so much respect to me I felt over the moon," he said.

Zaheer the only Asian to score 100 first class centuries said he felt proud when everyone addressed him as Mr. President. "I am what I am because of Pakistan and I feel very good about representing Pakistan in the ICC for the next one year."