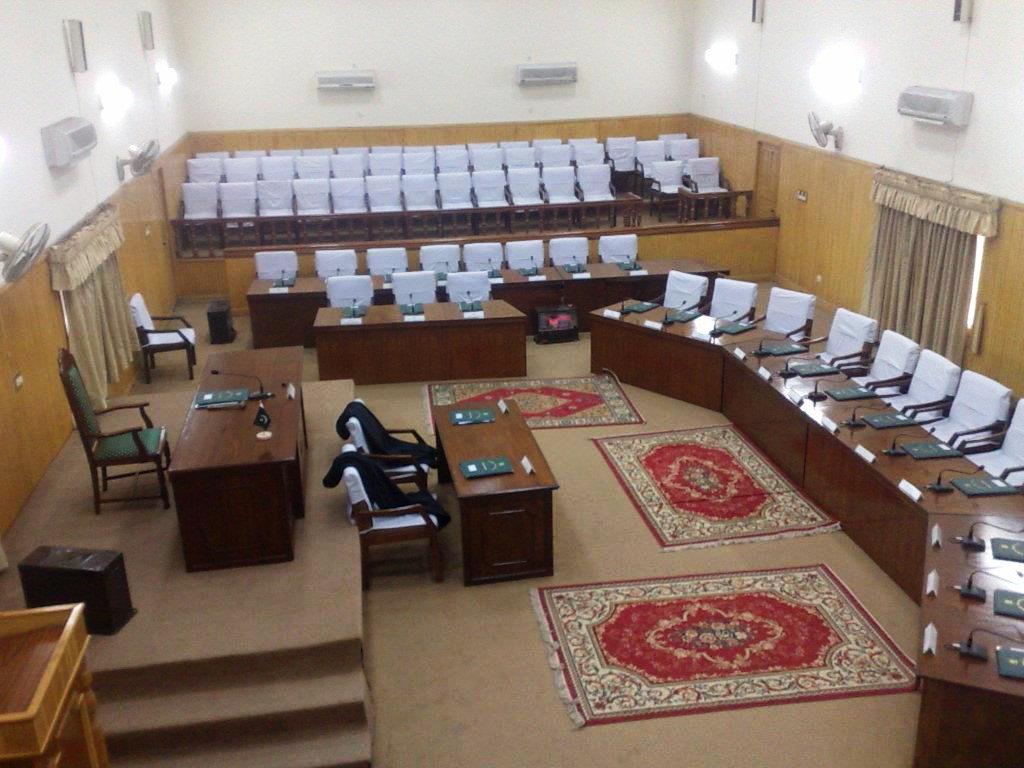 ---
GILGIT:



Gilgit-Baltistan Chief Minister Hafiz Hafeezur Rehman presented a Rs31.921 billion budget in the legislative assembly on Sunday.




Up to Rs21.984 billion was allocated for non-development expenditures while a sum of Rs9.937 billion was set aside for development expenditures.

The budgetary session was chaired by Speaker Fida Muhammad Nashad of the legislative assembly. The speaker allowed the chief minister himself to read out the budget as the process of forming the G-B government is still incomplete.

The newly elected Pakistan Muslim League-Nawaz (PML-N) government in G-B came into existence after securing a landslide victory in the June 8 elections.




The chief minister could not delay the budget's unveiling even though he hasn't been able to name his entire cabinet line-up.

The G-B Assembly will pass the budget before the start of the next fiscal year falling on July 1.

Salient features

It was only the second appearance of Hafeezur Rehman in the house after assuming the office of chief minister.

In his budget speech, Rehman said he was able to insert a couple of important points into the budget. "We will start a Rs200 million fund for deserving students," he atedst.

The chief minister said the profit from the amount will be spent on the best students and the criteria for that will be set by the assembly members themselves.

In the next fiscal year, roads stretching for up to 200-kilometres will be metalled and a 100km long road will be constructed.

In addition, MRI machines will be purchased for district hospitals to ensure immediate relief for patients. The budget has been allocated for the formation and set up of a new district as notification of the districts announced by Prime Minister Nawaz Sharif during his recent visit to the mountainous region, which will be declared soon.

An investment board will also be formed in the coming year to tap financiers from outside the country, he said, adding that sports grounds will also be constructed in every subdivision to provide youngsters an opportunity to engage in physical activities.

Similarly, an auditorium will be built in each district to provide space to the youth and politicians to carry out healthy activities without any cost.

Rehman said laptops will be provided to students whose homes don't fall in the jurisdiction of the Karakoram International University.

Published in The Express Tribune, June 29th, 2015. 
COMMENTS
Comments are moderated and generally will be posted if they are on-topic and not abusive.
For more information, please see our Comments FAQ