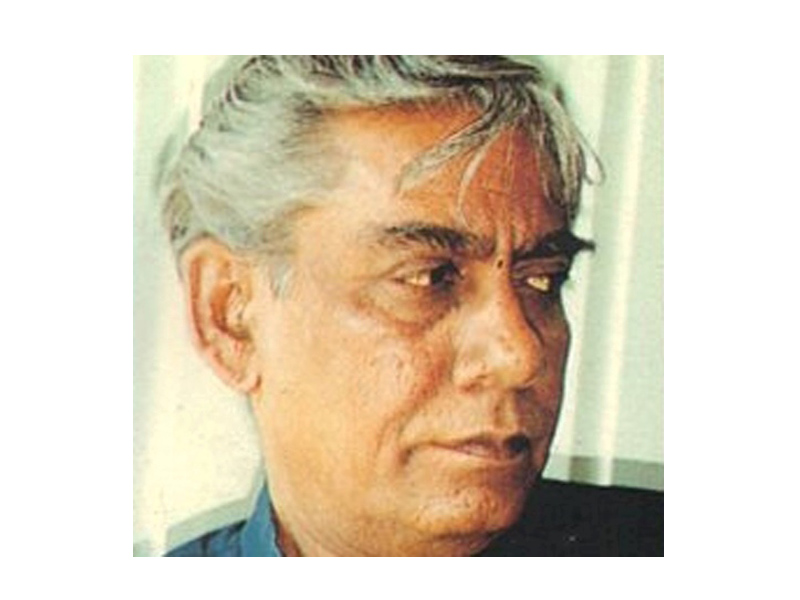 ---
KARACHI: Paying tribute to activist, socialist and trade unionist, friends and students shared memories of veteran journalist and poet Wahid Bashir, who passed away on June 21.

"He always talked about the struggles of his life in a witty way," said Syed Jaffer Ahmed, who was moderating the event organised by the Irtiqa Institute of Social Sciences and the Anjumane Taraqqi Pasand Musannefeen at the Arts Council.

Ali Rizvi, another friend, reminisced, "He didn't talk much, but his presence was enough to energise us". Rizvi said that the struggle he started would not end with his life and many Wahid Bashirs will come.




"He was one of those people who nurtured three generations," said Anees Zaidi. "His children studied at the same schools that the children of labourers studied at and made something of themselves."

Salimuddin Shaikh recognised him as a committed socialist and Marxist, who was a truthful and upright man. He defined his role in starting the Anjumane Taraqqi Pasand Musannefeen.

Rahat Saeed, a close friend who knew him for 58 years, remembered the purity of his soul. "He never let any pollution stay around him, even for a moment. He was that truthful and clean."

Zubair Rehman, who was with him in jail, gave a heated anti-capitalist speech for his comrade. Sarwar Javed, another friend, appreciated his clarity of thought and said: "At the end of the day, what counts is how many people you create like yourself in society, and Wahid Bashir created and left many individuals like him".

Karamat Ali from the Pakistan Institute of Labour Education and Research termed Bashir as one of the few people in the socialist movement who could be called an intellectual.

A life well lived

Born in Hyderabad Deccan in 1928, Bashir came to Pakistan in 1949 and started working as a jeweller in Mirpurkhas after a temporary stay in Karachi. He was also an activist in the NSF. Bashir was arrested multiple times during the student movement of 1962 and later. He was a founding editor of the Irtiqa Publication, president of the Irtiqa Institute of Social Sciences and a former president of the Karachi Federal Union of Journalists. Bashir also worked at the Business Recorder.

Published in The Express Tribune, June 29th, 2015. 
COMMENTS
Comments are moderated and generally will be posted if they are on-topic and not abusive.
For more information, please see our Comments FAQ