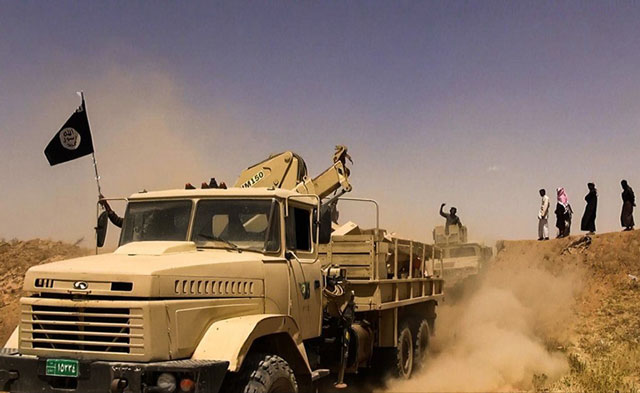 ---
Over the last one year or so, a violent 'state' has been attempting to forcibly emerge — straddling the border between Iraq and Syria — all in the name of Islam and calling itself the Islamic State of Iraq and Levant. On June 29, 2014, this so-called Islamic State (IS) declared itself a caliphate and since then, more than 60 million people living in Iraq and Syria and in the eastern border lands of Turkey have been suffering a life of bloody turmoil. The latest in the series of barbaric acts is the attack on a tourist resort in Tunisia, which killed at least 39 people, as well as an attack on a Shia mosque in Kuwait, which claimed at least 25 lives.




Many people in the region have left their countries seeking refuge in neighbouring countries. The populations in Libya, Egypt, Nigeria, Algeria, Saudi Arabia, and now Kuwait and Tunisia, have also suffered as the IS has tried to expand its highly subversive ideology. Its treatment of enemies has been too brutal to describe in words and the videos it has circulated depicting real-life cruelty are too horrifying to watch. It has been a year-long see-saw war with the IS troops capturing strategic towns in the battleground countries, sometimes losing them but recapturing them again as they keep expanding their influence. The IS has invited Muslims the world over to declare their allegiance to self-proclaimed caliph Abu Bakr al-Baghdadi. Most of the fight that is going on is being fought in an area that is sandwiched between Lebanon in the west, where Hezbollah is very active, and Iran in the east.

The IS essentially subscribes to a subversive, violent, hate-filled ideology that seeks to eliminate anyone who does not fulfil its definition of being a Muslim. It is being run like a state with Mosul in Iraq as its capital. It has a territory, it has a population, and it has a government budget — of $2 billion a year, according to one leak to a newspaper. It even has taxes. Many Western analysts who have studied its emergence rather closely claim that it is not a terrorist organisation in the same vein as al Qaeda, though its emphasis on implementing its version of sharia is as emphatic as one saw in the Taliban's Afghanistan, with women subjected to all kinds of inhuman treatment. It has welcomed attacks on the US and Western interests but has not always publicly ordered or indulged in them although individuals and groups giving it allegiance have been known to have carried out such attacks. What is taking shape on the battleground, analysts believe, is a political entity anchored to an ideology, not a terrorist group in its conventional sense. And this is said to have attracted some 25,000 fighters to its side from some 100 countries, from Chile to China.

One of the main reasons why a part of the Muslim youth the world over finds the IS so attractive is the abdication of basic responsibilities by governments in many Muslim countries, and especially in Iraq and Syria. The IS has in a short period of time positioned itself as arguably the most powerful transnational non-state State in contemporary history. The US-led air strikes that target IS establishments have not yet had the kind of impact that was required to eliminate it. On the other hand, the IS does not seem to be in the mood to stop what it is doing. What is needed are strong government institutions in the areas where the IS is most active, but this seems like a distant dream at the moment. However, there may be a point sometime in the future when the model that the IS is trying to perpetuate might just collapse internally. Any system based solely on extreme violence, barbarity and a degenerate ideology will find it exceptionally difficult to sustain itself for an indefinite period. Added to that is the futility of remodelling the 21st century along the lines of the 13th. Until such time, however, the world powers need to devise strategies to contain, and ultimately, eliminate the IS threat. So far, such endeavours have sadly not been successful.

Published in The Express Tribune, June 29th,  2015.

Like Opinion & Editorial on Facebook, follow @ETOpEd on Twitter to receive all updates on all our daily pieces.
COMMENTS (2)
Comments are moderated and generally will be posted if they are on-topic and not abusive.
For more information, please see our Comments FAQ