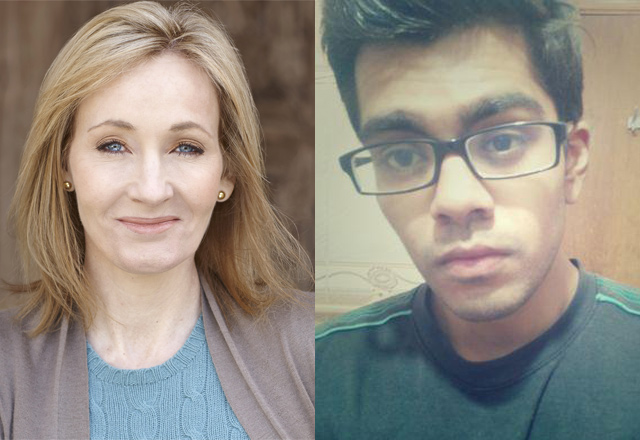 ---
J K Rowling, the author who introduced us to the wizarding world of Harry Potter, likes to keep in touch with her fans, especially via Twitter.

Recently one fan, who was fasting and also reading one of her books from the Harry Potter series, tweeted her a low-key compliment that turned into quite a conversation.

Mujtaba Alvi, a 21-year-old resident of Toronto, was rereading Harry Potter and the Order of the Phoenix when he tweeted that the descriptions of food in the fifth Harry Potter book was making his mouth water.

@jk_rowling reading harry potter isn't the best thing to do whilst fasting. The way you describe the food has me starving

— mujtaba (@mujtaba_alvi_) June 25, 2015


Read: JK Rowling's Cursed Child to hit London stage in 2016

Surprisingly, Rowling tweeted back suggesting he read the seventh book in the series Harry Potter and the Deathly Hollows, instead. In the last book of the series, young wizards Harry, Ron and Hermione are often forced to go without food.

.@mujtaba_alvi_ Try Hallows. They don't eat much in that one!

— J.K. Rowling (@jk_rowling) June 25, 2015


The best part was that the day this conversation struck up was Mujtaba's birthday. And Rowling responding to him was a gift, indeed.

@jk_rowling you replied to me on my birthday! :D greatest gift ever

— mujtaba (@mujtaba_alvi_) June 25, 2015


According to Time, Alvi, who calls himself a 'true Potterhead,' thought that Rowling's response was surreal.