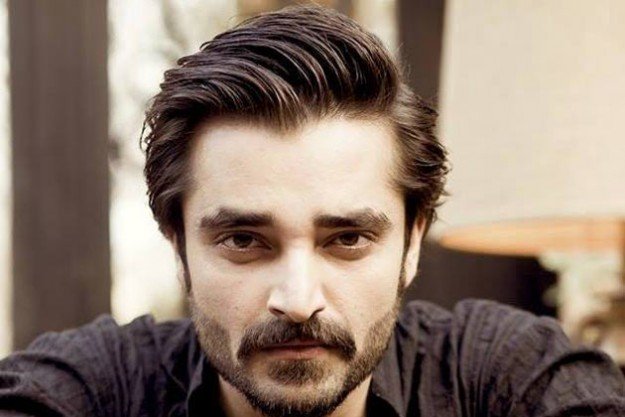 ---
KARACHI: The recent legalisation of gay marriages all across the US has caused quite a stir on social media. Opinions of all kinds are flowing in; some strongly disapproving the notion, others advocating it.

But Pakistani actor/director Hamza Ali Abbasi, known to occasionally give his two-cents, has a very interesting stance on it. The celebrity, in the past, has expressed his opinion on various issues and having a following of about 2.1 million on his official Facebook page, we infer that his word matters. But what we don't understand are the analogies he drew in his latest post.

Firstly, the post that was edited four times within five hours.




Hamza is obviously disappointed at people who are 'celebrating' a behavior that is, according to him, "taboo even in animals".




But how can he generalise animals on the basis of human psychology? What we mean to say here is that researchers have proved a display of homosexual behavior in about 1,500 species and not just in terms of sexual activity but courtship, affection, pair bonding, and parenting too. Just to make it clear, the animal kingdom practices it with much greater sexual diversity than the scientific community and society at large have previously been willing to accept – including homosexual, bisexual and non-reproductive sex. Categorically, his statement falls in speciesism.

The actor says he isn't hateful towards people who are gay but at the same time is against the idea of justifying "homosexuality under the banner of universal love".






According to his Facebook post, the legalisation of gay marriages is an attempt to "make normal and natural what is abnormal and un-natural".

The original post was then edited to add that "Gay marriage does not mean 'human equality'. Stop mutilating the concepts of human equality and justice."




Though Hamza did not explain his concept of human equality and justice, any lay person with even some very basic common sense would know that equality is about having the freedom to go about one's own choices without being considered an outcast. On the contatry, Hamza mutilated the concept of human equality and justice with his strong biases in his own post.

The post was again edited to add another line: "Tolerance means tolerating something...not celebrating it."




The definition of tolerance and celebration remain very subjective. Tolerance means tolerating with or without necessarily having to accept something and celebrating shows certain acceptance. He is right considering the denotations of the two words but why dictate people what to tolerate and what to celebrate, for that too is very subjective.

The post was re-re-re-edited to add that Hamza's heart sank at the innocent question of his nephew inquiring about the meaning of gay.






Let us just hope that we all have the intellectual neutrality to explain things to the younger generation without strongly attaching our opinions that may, in some way, divert their course of thought. Let us let them learn things and decide what's right or not. Let us treat their intellect with equality and give them freedom to make their own choices in making a distinction between right and wrong.

The post was edited again to add that legalisation of gay marriages equate to legalising and celebrating incest.


We'll just wait for the post to be edited again for the umpteenth time to see if Hamza explains the correlation between incest and homosexuality or we shall leave it to your better judgment.
COMMENTS (60)
Comments are moderated and generally will be posted if they are on-topic and not abusive.
For more information, please see our Comments FAQ