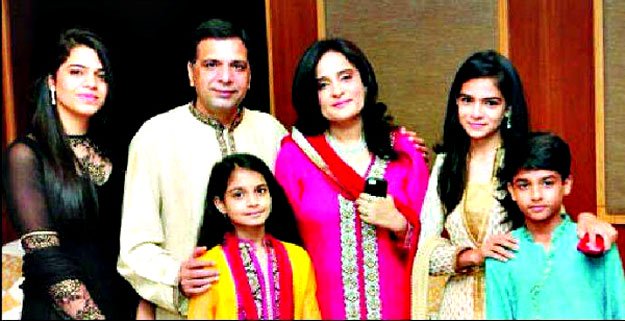 ---
NEW DELHI: Indian Muslim pilot Muhammad Shah Nawaz Zaheer was appointed the guardian of two orphaned Hindu children in a ground-breaking decision by the Delhi High Court.

Terming the move a 'noble endeavour', the Delhi High Court appointed Zaheer as the guardian of twins Ayush and Prarthana under the Hindu Minority & Guardianship Act.

The parents of the twins, Praveen Dayal and Kavita Dayal, died in 2012 and Zaheer was appointed to take care of the children since. However, after claims from distant cousins and family over Dayal's property, the commerical pilot filed a suit for the guardianship of the children.

Read:Official sectarianism : BJP govt apologises to Muslim vice president

During the hearing, Justice Najmi Waziri also directed a trust be set up in the name of the children. Contributions of nearly Rs10 million were made by well-wishers and the Indian Commercial Pilots Association. The entire estate of the parents will go directly to the trust and not the guardian.

Read:Muslim girl from Mumbai wins Bhagwad Gita contest

The court ensured that all the funds the twins are entitled to are kept in 'Aayush Prarthana Benevolent Trust' until they reach the age of 25 years.

"It is, therefore, directed that all banks, financial institutions and insurance companies shall make all payments, maturity or redemption amounts, etc apropos the estate of late Praveen Dayal and late Kavita Dayal in the name of Aayush Prarthana Benevolent Trust."

The court also entrusted Arun Saini, a willing neighbour the task of instructing the children with Hindu traditions and Zaheer ensured that the children will be raised as Hindus.

The case is being praised and perceived as a cross-religion triumph.

"The HC order streamlined everything to allow the twins to integrate with us. I have a three-storey house and my in-laws and parents live with me. Ayush and Prarthana are the cynosure of their eyes. Since the court appointed me as guardian, now they will get a passport and can travel abroad with us," Zaheer said, while speaking to the Times of India.

This article originally appeared on Times of India.