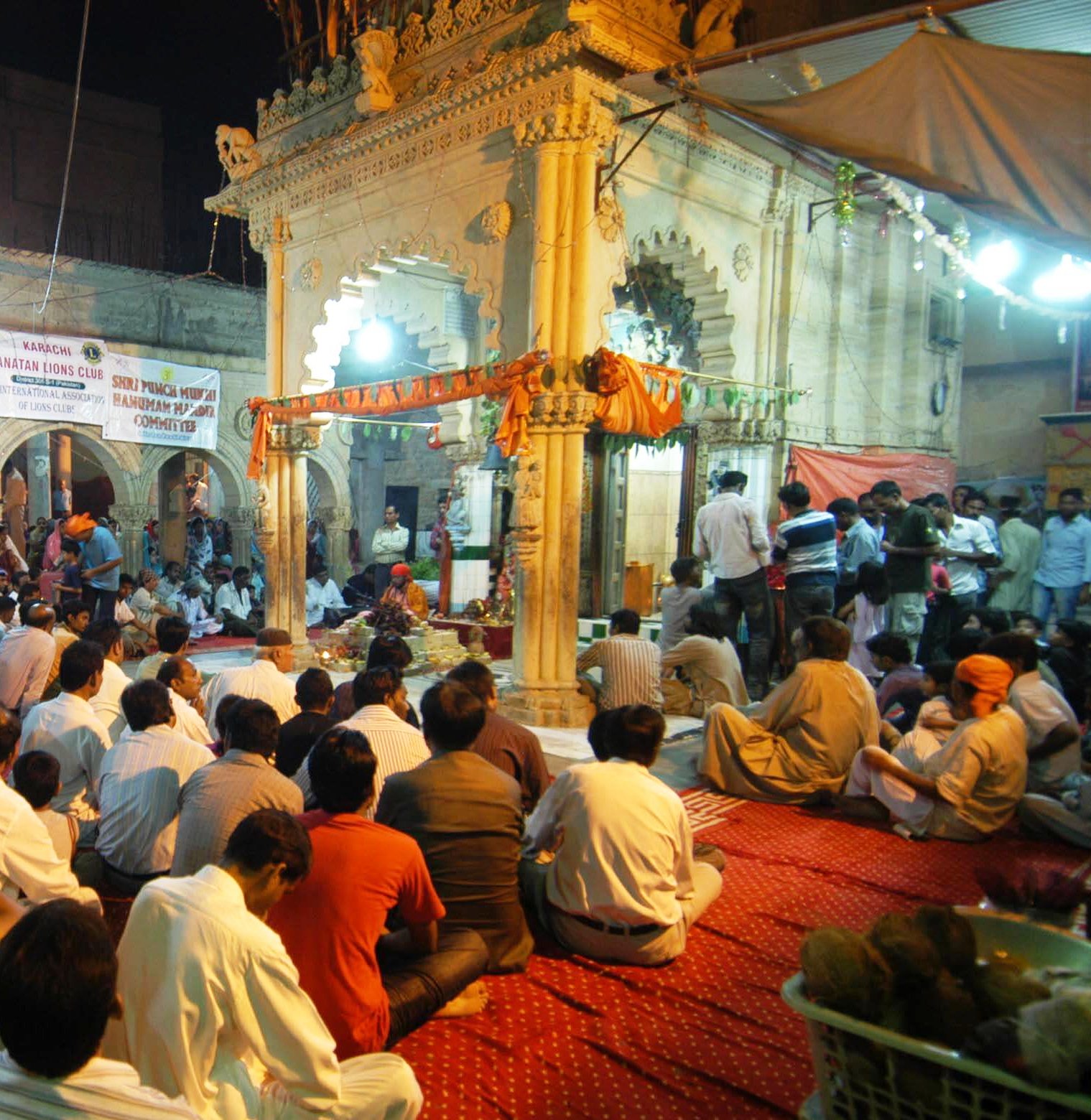 ---
ISLAMABAD: The Pakistan Hindu Council has filed a petition in the apex court against the Khyber-Pakhtunkhwa (K-P) government for flouting court orders on the reconstruction of a Hindu temple in Karak district.

On Saturday, Dr Ramesh Kumar, the patron-in-chief of Pakistan Hindu Council, requested the Supreme Court to summon the K-P inspector-general of police and chief secretary and explain why the court's orders have not been implemented so far.

A shrine (Samadhi) stood on the burial site of a Hindu saint Shri Paramhans Ji Maharaj, who died in Karak in 1919. His followers used to visit the place to pay their respects until 1997, when some extremists damaged the temple and its grounds were allegedly taken over by a mufti.

Read: Religious harmony: K-P starts reconstruction of Hindu temple, SC told

The saint's followers later tried to rebuild the shrine after Hindu elders from Sindh paid the cleric up to Rs375,000 for the land in 1997. But even after receiving the money from the then minority MPA Gian Chand, the property was not vacated.

On April 16, the top court directed the K-P government to ensure that the temple was restored. It also asked the K-P authorities to submit report within two weeks.

Submitting a report on behalf of Karak's deputy commissioner, K-P Additional Advocate General Waqar Ahmad Khan told the court on Tuesday that a long-standing dispute on rebuilding the shrine had finally been resolved and the provincial government had started reconstructing the temple.

Read: Over 4,000 Hindus and Sikhs from Pakistan and Afghanistan granted Indian citizenship

The report said the government has started reconstruction on five conditions, as agreed upon by both the two religious communities of the area.

In his plea, Dr Kumar argued that no positive step appeared to have been taken for the implementation of the court's direction regarding the temple's reconstruction.

Published in The Express Tribune, June 28th, 2015.
COMMENTS (1)
Comments are moderated and generally will be posted if they are on-topic and not abusive.
For more information, please see our Comments FAQ