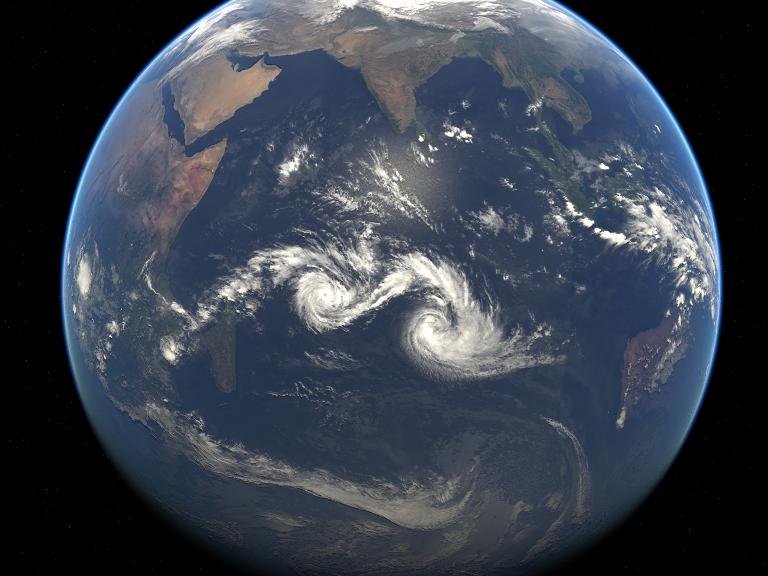 ---
ISLAMABAD: Experts have linked erratic weather patterns in the country, which is simultaneously in the grip of extreme temperature and cold in the south and the north respectively, to global warming.

The country has been in the grip of weird weather patterns for the last one week or so with blistering heat waves gripping southern parts and shivering cold waves striking the north.

During the last one week, more than 1,000 people have died of heatstroke, dehydration and other heat wave-related cases in Karachi. But people and farmers in the northern parts of the country particularly in Azad Jammu and Kashmir (AJK), Hazara division and Gilgit-Baltistan have been experiencing different weather patterns with some regions becoming colder after high-altitude areas received snowfall.

The farmers have expressed their apprehension that the unexpected cold waves would not only slow down arrival of summer crops but also affect their productivity.

The farmers said that they were unable to understand the current weather patterns, forcing them to either reduce the area under cultivation or adopt cattle farming, — considered less vulnerable to climate change.

Javed Azam, a small farmer from Rawalakot AJK, told The Express Tribune that he had reduced the area he cultivates by almost 50 per cent due to the unexpected weather pattern. He said that he had now planted different fruit trees as well as fast growing species of plants locally called Safaida and acacia (Keker).

Pakistan Meteorological Department Director-General Dr Ghulam Rasul said that the recent spell of rains in the northern parts was the result of convergence of westerly and easterly waves.

He said that when westerly waves dominate easterly waves, they cause significant cold and when easterly waves dominate westerly waves, they cause rains with hot and humid conditions.

The unexpected weather patterns could be gauged from the fact that on June 24 the temperature in Rawalakot and other hilly areas dropped below 15 degrees centigrade and the temperature abruptly rose up to 43 degrees centigrade on June 27.

These rapid variations in temperatures have become a frequent phenomenon in the region adversely affecting agriculture production and socio-economic life of the residents.

Environmentalists say that the weird weather was an indicator of climate change induced by global warming.

Published in The Express Tribune, June 28th, 2015.
COMMENTS (1)
Comments are moderated and generally will be posted if they are on-topic and not abusive.
For more information, please see our Comments FAQ