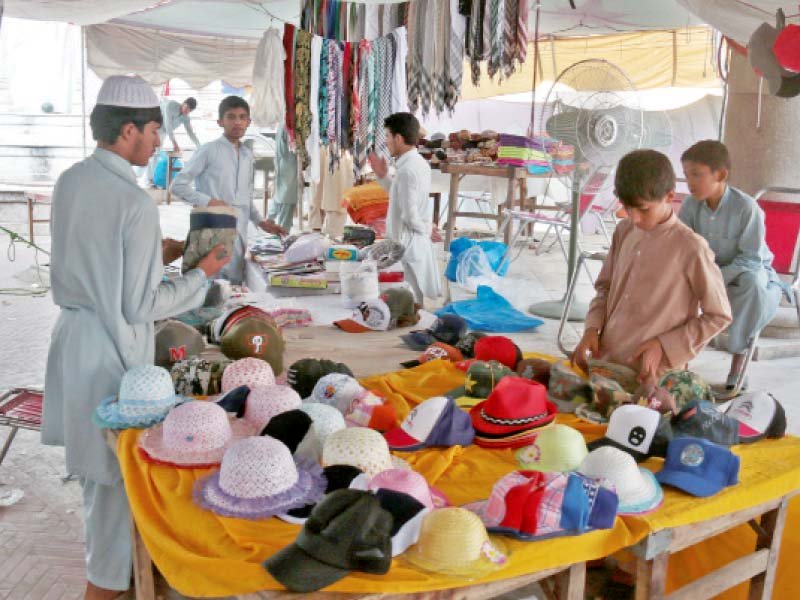 ---
PESHAWAR:



Although the government provided an area and other such facilities for stalls to offer goods at subsidised rates, the Bachat Bazaar in the city has failed to attract customers as there are more non-food products being sold. Of the food items available, a large portion are of substandard quality. 




Set up at Chowk Yadgar, the deputy commissioner started the bazaar to ease the burden on the public which has to tackle inflation which runs side by side with the increasing demand for daily commodities in Ramazan. However, the district administration failed to live up to the purpose.

Where's the bachat?

People of the city had appreciated the step but are now disappointed as the bazaar has nothing to offer to customers.

"It is better to purchase from the open markets instead of buying substandard products to save a few rupees," a customer, Akhtar Ali told The Express Tribune on Saturday. "There is more variety available in other markets. We do not have to depend on the so-called Bachat Bazaar where there are only a handful of stalls; most of which carry rotten vegetables."

He added, the location of the bazaar is good and there is also space for customers to park their cars. However, since other markets are offering more variety, the bazaar has not attracted many customers.

In the marketplace

There are more than a dozen stalls where dates, vegetables, meat, utility store items are sold while all others have pottery, electricity fans and other such items that are not of daily use. This is the reason why customers seldom come to visit this market. "The government cannot fulfil even the basic requirements of the public despite tall claims," added Ali.

Stall owners said that municipal officials have provided them the space, a tent and electricity for a single fan and have exempted them from taxes charged at open markets.

"A bachat bazaar is basically a market where government pays subsidies to the traders," said Khadimullah, a vegetable seller. However, he added due to the ongoing anti-encroachment operations around the city, all traders are dissatisfied due to which they have not provided any support to the municipal administration," he pointed out. The only Bachat Bazaar of the city has not been able to fulfil its purpose.

However, an official of the municipal administration said, "Our duty is to make arrangements for such markets and it is the government's duty to provide subsidies for products to be available at cheaper rates." He added they have provided tax-free areas, stalls and other such facilities to attract traders to the market and the prices were also fixed by them.

Published in The Express Tribune, June 28th, 2015.
COMMENTS
Comments are moderated and generally will be posted if they are on-topic and not abusive.
For more information, please see our Comments FAQ