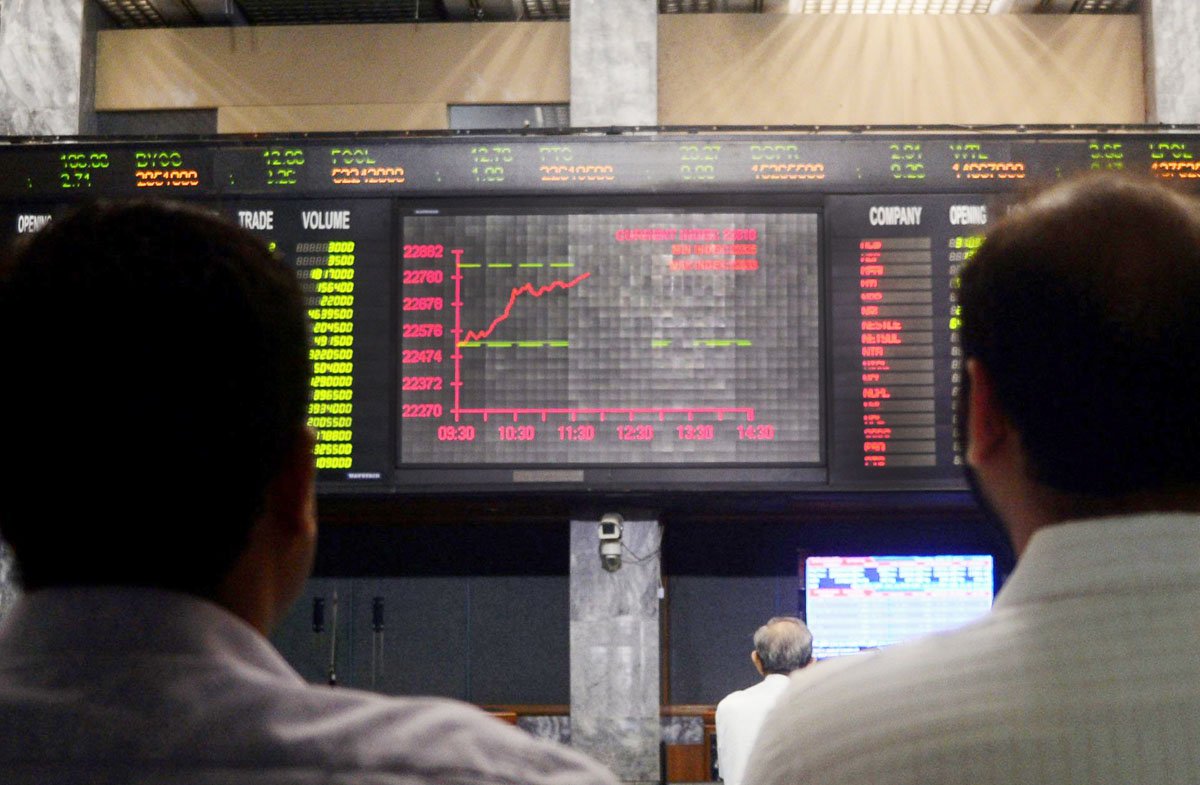 ---
NEW YORK: The prospect of a Greek exit from the eurozone hung over equity markets this week, blunting positive economic news and ultimately leading stocks lower.

The Dow Jones Industrial Average shed 68.93 points (0.38%) in the week to 17,947.02.

The broad-based S&P-500 lost 8.38 (0.40%) at 2,101.61, while the tech-rich Nasdaq Composite Index dropped 36.49 (0.71%) to 5,080.51.

US stocks rose early in the week, with the Nasdaq hitting records two straight days on an apparent breakthrough in the marathon Greek talks, with the debt-wracked country signalling important concessions on pensions and some other matters.

But the tide turned midweek, as Greece and creditors drifted further apart and the rhetoric on both sides intensified.

"Stocks moved hand and glove with our impression of the success and failure of the Greece talks," said Wunderlich Securities Chief Market Strategist Art Hogan.

By Friday, Greek Prime Minister Alexis Tsipras was speaking of the latest EU demands as "ultimatums and blackmail," raising the odds of a messy Greek debt default at the end of the month.

Still, many investors continued to believe a deal will be reached over the weekend, said Chris Low, chief economist of FTN Financial. "But it will be hard," Low predicted. "Investors should be wary."

Greece overshadowed an unexpectedly strong jump in May consumer spending and the highest rate of new home sales in seven years, but signalling solid US economic growth.

"The data were quite constructive but took a back seat to what a messy Greek exit might mean," said Hogan.

Health sector

The week's most dramatic news on the corporate side came in the health sector, with hospital stocks like HCA Holdings and Tenet Healthcare surging after the US Supreme Court upheld a key provision of President Barack Obama's health care reform, guaranteeing insurance coverage to millions of Americans.

Health insurers also rose on the Supreme Court ruling, as well as on expectations of consolidation. Cigna rejected as inadequate an offer from number-two insurer Anthem that the latter said worth $53.8 billion. But analysts said such a deal could be revived as insurers look to bulk up to keep up with hospital chains, pharmaceutical companies and other sectors in health care that have consolidated.

Published in The Express Tribune, June 28th, 2015.

Like Business on Facebook, follow @TribuneBiz on Twitter to stay informed and join in the conversation.
COMMENTS
Comments are moderated and generally will be posted if they are on-topic and not abusive.
For more information, please see our Comments FAQ