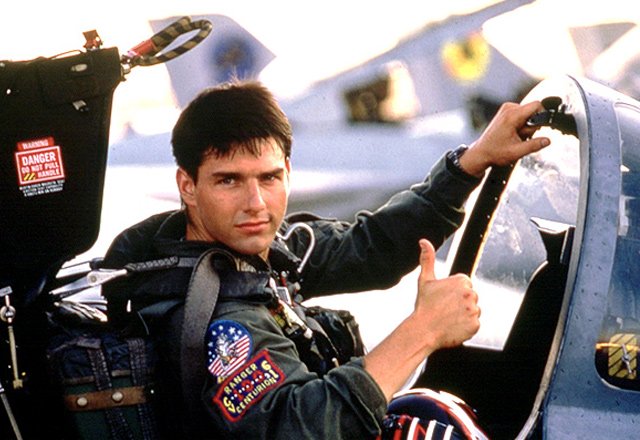 ---
Top Gun fans get ready for a sequel packed with action for Maverick is coming back.

The second part of the 1986 action drama that marked Tom Cruise's status as Hollywood's top star, has been confirmed by Skydance CEO David Ellison.



Speaking at a Terminator Genisys press event, the 32-year-old producer confirmed that the project is in development and Tom Cruise, will play Maverick, reported Variety. Tom played Lieutenant Pete 'Maverick' Mitchell, a young Naval aviator aboard the aircraft carrier USS Enterprise, in the film.

"There is an amazing role for Maverick in the movie, and there is no Top Gun without Maverick, and it is going to be Maverick playing Maverick," he said.


Going into the details of the plot Ellision said that sequel to the blockbuster hit is set in the contemporary world.

"Justin Marks is writing the screenplay right now. He has a phenomenal take to really update that world for what fighter pilots in the Navy has turned into today. It's drone technology and fifth generation fighters... It's really exploring the end of an era of dogfighting and fighter pilots and what that culture is today," he said.

Read: Finding Tom Cruise in Pakistan not an impossible mission
In 2010, there were plans to make a sequel of Top Gun. At the time Paramount hoped to land the 52-year-old for a small appearance. Then original director Tony Scott decided to direct, and Cruise's role was said to have grown to lead status. But the 2012 death of Scott shelved Top Gun 2 for years.

Now we are just waiting for Tom Cruise to sign the film and seal the deal.

A tweet recently went viral with a picture of Tom Cruise's lookalike in Pakistan Air Force. Is he the real double or a doppelganger?

The lookalike was identified as Squadron Leader Yasir Mudasser, a JF-17 pilot of Pakistan Air Force.

https://twitter.com/proud_khaki/status/609976291211612160

Squadron Leader Yasir was photographed while briefing Pakistani Ambassador to Italy Tehmina Janjua about the aircraft during the Paris Air Show. Sporting his black wrap-arounds and a candidly casual and carefree poise Sq Leader looked like Tom Cruise straight out of Top Gun.




Many people thought that the picture was a still from the movie until it was inspected closely and many others even mistook the pilot for the Hollywood heartthrob.