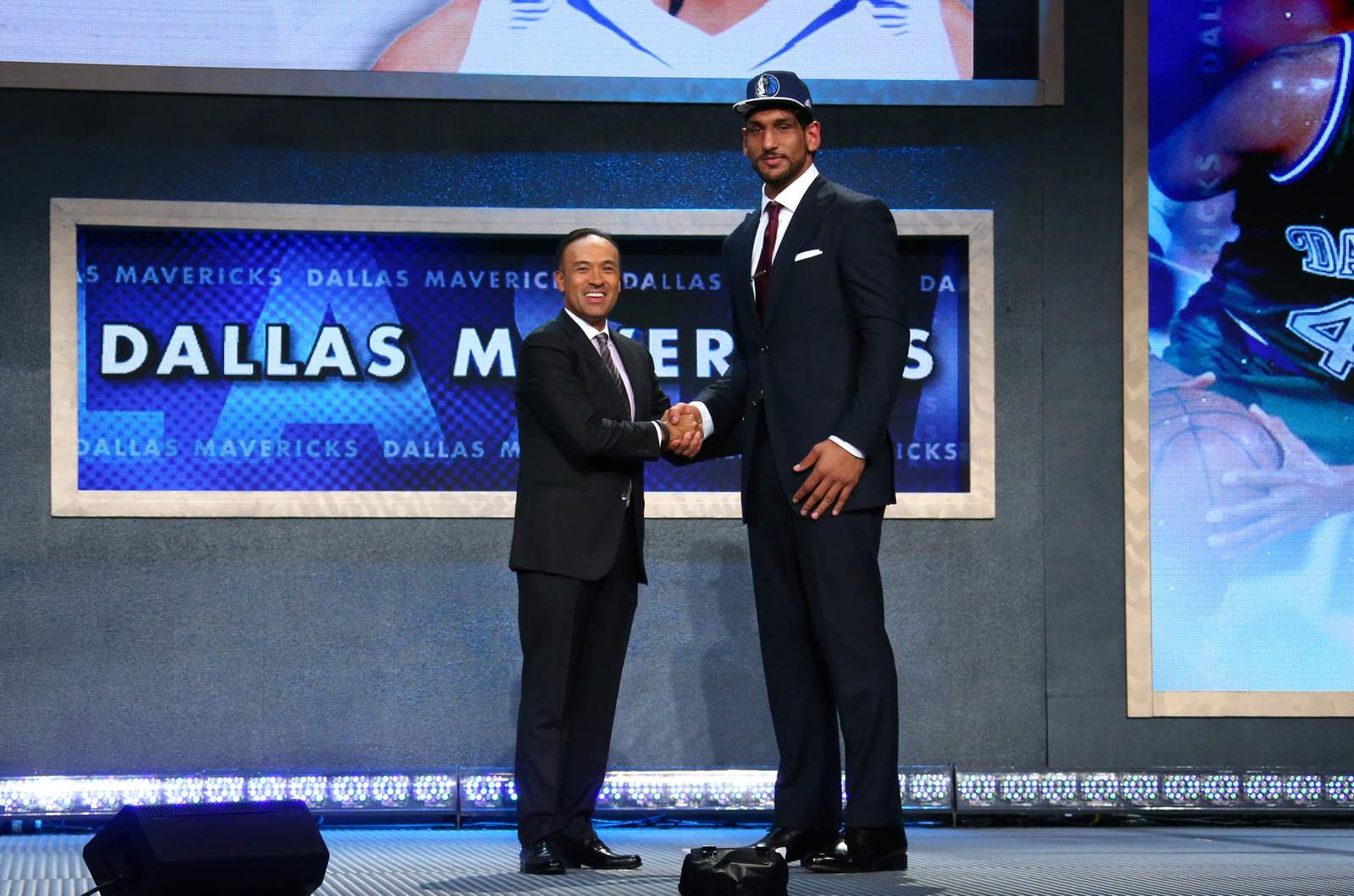 ---
NEW DELHI: Satnam Singh Bhamara made history this week when he became the first India-born selection to be drafted into a professional National Basketball Association (NBA) side.

The 19-year-old centre admitted he was incredibly nervous in the run up to the NBA Draft, where he was chosen by the Dallas Mavericks on Thursday.

"Forget about sleep, I haven't eaten even a morsel. I was certainly hopeful after coming this far but there is always a big if," said Bhamara, who hails from a family of farmers.

The 7-foot-2-inch (2.18m) Bhamara, who originally from a village in northern Punjab state, is hoping he can generate enthusiasm for the sport in India -- in much the same way that superstar Yao Ming sparked a basketball frenzy in China.

"I feel that my entry will certainly open the doors for many aspiring basketballers in India to dream big," Bhamara speaking from the US during a conference call with a handful of Indian journalists.




"At least there is now someone with whom the youngsters back home can identify. A new road has opened up for them," he said during the call, a recording of which was released to the wider media.

Bhamara, who moved to the US in 2010 to train in Florida, became the first player in a decade taken by an NBA team after not playing for a US college or overseas pro team. He instead played for the IMG Academy squad.

The NBA has been forging ahead with plans to promote the game globally, hoping that India will be the next Asian power seduced by the sport after already captivating China.




The NBA opened an office in Mumbai in 2011, part of an international operation that has spread around the world.

In April, Canada's Indian-origin player Sim Bhullar turned out for the Sacramento Kings, becoming the first player of Indian descent to score in the NBA.

Bhamara's drafting was trending on Twitter in India on Friday with Bollywood celebrities among the first to congratulate him.

"Keep on shining. Had met him last year, what an inspiration," actor Akshay Kumar said.


COMMENTS (2)
Comments are moderated and generally will be posted if they are on-topic and not abusive.
For more information, please see our Comments FAQ