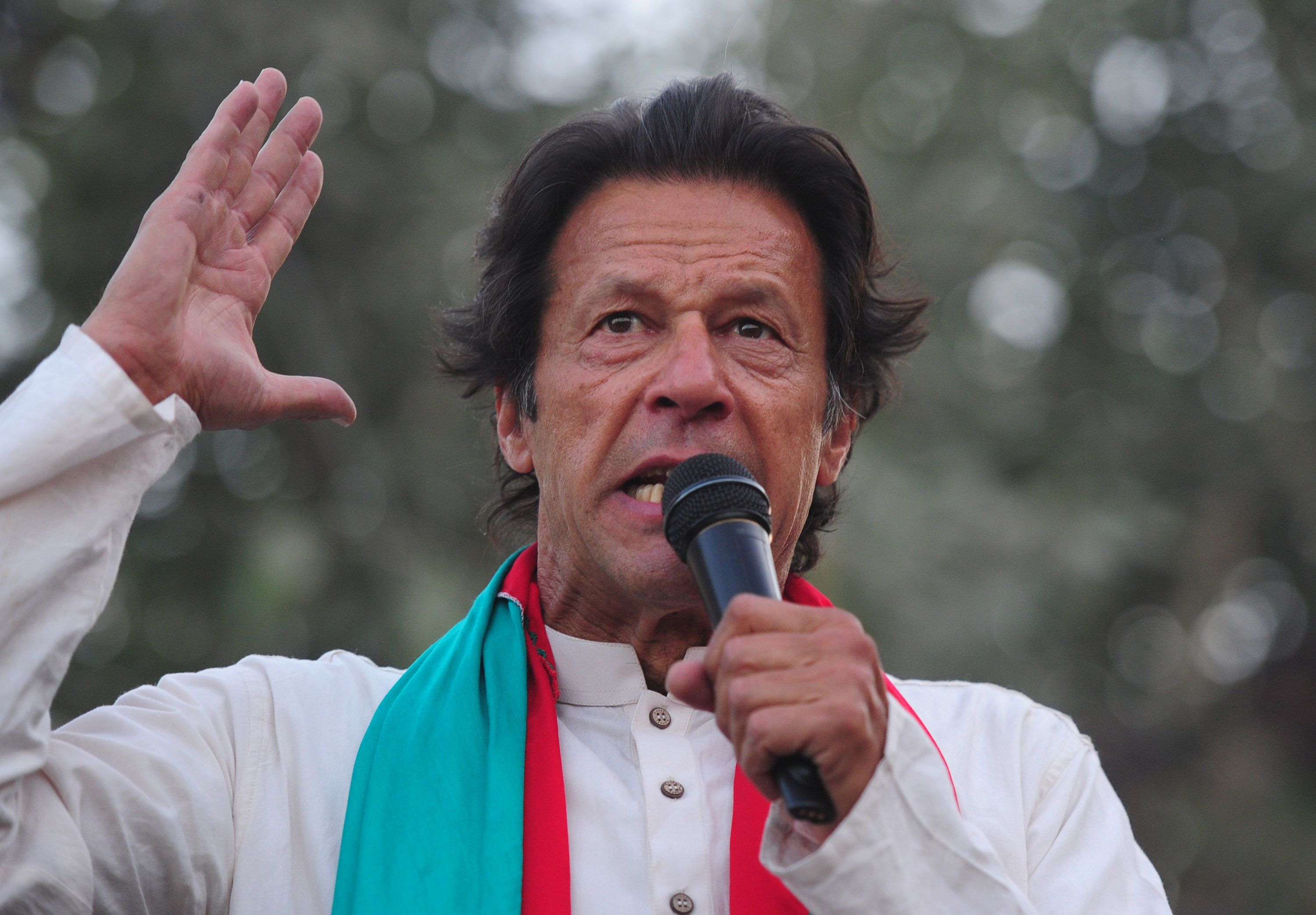 ---
PESHAWAR: The Peshawar High Court has stayed lower court proceedings over the defamation suit filed against Pakistan Tehreek-e-Insaf Chairperson Imran Khan on Friday.

A division bench comprising Justice Waqar Ahmad Seth and Justice Musarrat Hilali issued the stay on the proceedings while hearing an appeal filed by Qaumi Watan Party MPA Bakht Baidar. The MPA had filed a defamation suit worth Rs1 billion against the PTI chairman for ousting him from the Khyber-Pakhtunkhwa government over charges of corruption. This is the second time the high court issued a stay order against the proceedings of the lower court.

Counsel for Baidar, Maazullah Barkandi, told the court his client was a sitting lawmaker and a member of the QWP. "Imran removed Bakht Baidar and another minister over charges of corruption," he said, adding the PTI chairperson has confessed charges were levelled against Baidar through various statements in the media.

Read: Court matters: Imran's statement on DRC stay order raises hackles

"The allegations were baseless hence my client filed the suit with a district and sessions court which is still pending," added Barkandi. He further contended the application stated that as Imran testified in the media, there was no need to produce evidence. However, the application was rejected on April 7.

Barkandi requested the court to declare the lower court's decision null and void and issue a stay on proceedings. Upon hearing the arguments, the bench stayed lower court proceedings till the final decision on the QWP MPA's appeal is announced and issued a notice to the PTI chairperson in this regard.

On April 1, 2014, the then district and sessions judge Shaiber Khan rejected Imran's application seeking dismissal of the suit and declared it to be maintainable for hearing.

Read: Imran's defence: 'Cannot imagine bad-mouthing judiciary'

The PTI chief then approached the high court against the directive after which the district and sessions court was restrained from passing any verdict in the case on April 24, 2014.

On February 20, Imran withdrew his revision petition filed against a district and sessions court order that had earlier dismissed his petition against the Baidar's defamation suit's maintainability. One of the reasons for the withdrawal was that Imran's counsel Qazi Anwer had submitted an application in the lower court, requesting the court to decide upon the suit as soon as possible. However, the court informed Anwer a verdict cannot be passed because the court has been restrained.

Former minister for labour Baidar and minister for forest Ibrar Hussain Tanoli were removed on November 13, 2013 on charges of corruption. Later, Baidar sent a legal notice to Imran to tender an apology for his public statements to which he did not respond, prompting the former to file the defamation suit.

Published in The Express Tribune, June 27th, 2015.