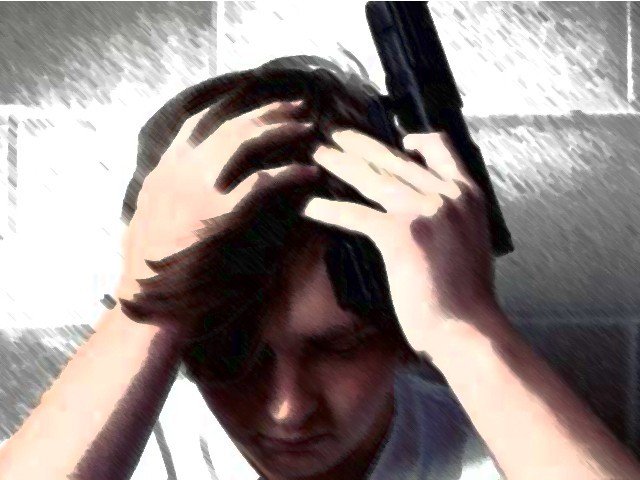 ---
HARIPUR: Two people committed suicide in different parts of Hazara, said the police on Friday.

Ghazi police quoted Saeed Ahmed, a resident of Kokliyan village, as saying Nazia Bibi, his 20-year-old wife, consumed some poisonous substance when she was forced to go back with him from her parents' house.

Nazia Bibi had gone back to her house after developing differences with her in-laws. Ahmed added he had married Nazia Bibi six months ago but after three months she left him to live with her parents.




On Thursday evening, he went to her house and requested them to send her back but Nazia Bibi refused.

Eventually she gave in to her parents' pressure and agreed to go back with Ahmed. However, added Saeed, before leaving she consumed something poisonous and collapsed at the main entrance of her house.

The complainant told the police he took his wife to the hospital where the doctors pumped her stomach but she did not survive. According to hospital sources she consumed rodent poison.

The second case of suicide was reported from Doghahi village, Oghi where a teenage boy shot himself over reasons which could not ascertained.

Oghi police quoted Syed Miskeen Shah as saying his grandson, Ahmed Shah, 18, was in his room on Thursday night when Shah heard a bullet shot. When the family members entered the boy's room they found him in a pool of blood.

According to Shah, Ahmed died before medical treatment could be given to him as he had shot himself in the temple with a 30-bore pistol. The complainant did not know the reason behind the suicide.

Published in The Express Tribune, June 27th, 2015.