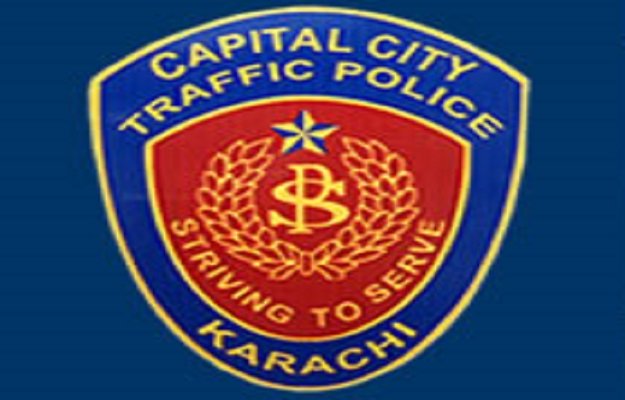 ---
KARACHI: Traffic warden Urooj Shah used to stand strong against roaring vehicles driving past her at Fawara Chowk in front of Governor House. The woman was resilient against the heat, often seen wiping the stream of sweat trickling down the nape of her neck. She doesn't do that anymore since about two months ago.

Shah was one of the 16 female traffic wardens deputed at Fawara Chowk, Sind Club, Ocean Chowk, Do Talwar and Teen Talwar. They had been transferred from the local police to the traffic police. However, they have now been sent back to their original postings.

"If you have the guts to roast yourself in the scorching sun and stand under it for hours just to regulate the traffic, only then should you join this force," Shah had once told The Express Tribune when she was part of the traffic police. According to her, she was transferred from the local police force after a month of crash training on traffic signs and road management.

"Ten months back, we were called and ordered to report to the traffic DIG, Amir Ahmed Shaikh, at Garden headquarters of the Karachi traffic police," she said. "After nine months, we were ordered to report back to the local police. We did that, too."

According to her, a job is a job and she has to carry out the orders of her 'sahab' [boss]. Comparing the two jobs, she described how she used to arrive at Fawara Chowk at noon daily and stayed there until five in the evening, standing under the scorching sun. "That was tough," she said. "Now, we are in the local police and have to be on duty all night long. This is tough, too." However, Shah recalled that when she was in the traffic police her job was peaceful. "We were not called at any odd hours," she said. "Here, at the local police, we are on duty round the clock - even when we are at home."

Similarly, Saima, who was deployed at the PIDC intersection, said that regulating traffic was really tough. However, it was a 'clean job' in her opinion. According to her, clean meant that she was not overburdened with work and investigations unlike the other departments of the police.

"I have been transferred back to the local police as there are elections ahead, for which more local police force is required," she said. "We also have to perform duties during polio drives and exam seasons now."

Making it worth

One thing that Shah learnt during her time serving the traffic police was that not everyone in the metropolis is a harasser. "There were times when we used to stop young men riding motorcycles and they used to call us baji [sister] or amma ji [mother]," she said with a smile on her face. "That used to gives us a great sense of comfort and belonging."

Breached promises: Experimenting for a 'softer image'

According to former South traffic SP Tanveer Alam Odho, the female traffic wardens were deployed in Corridor III to promote the 'softer image of the traffic police' and to eliminate the impression of gender discrimination from the police force. This corridor comprises the main road from Teen Talwar all the way to Fawara Chowk, including Sharae Faisal.

Odho, who had once pledged to extend female traffic warden services to other parts of the city, now claimed that it was just an 'experimental' programme of the traffic police.

While he had also once claimed that a bonus of Rs2,000 per month will be given to the female traffic police personnel, he now believes that these female traffic wardens had no idea how to monitor the flow of the traffic. "They just used to stand on the street," he said.

Apart from the bonus, Odho had earlier claimed that these women would be given the rank of section officer (SO), which was very rare in the police for females, in order to kill gender discrimination. According to traffic warden Urooj Shah, none of these tall claims were fulfilled. "We were not given any bonus in our entire time serving the traffic police."

Meanwhile, the traffic DIG said that the Karachi police chief, AIG Ghulam Qadir Thebo, took the female wardens back as they were facing 'many problems standing on the roads'. However, he promised to bring them back on the roads soon.

The Karachi police spokesperson, Atiq Shaikh, also termed their transfer an 'experiment' on part of the traffic police. "Had they been provided with complete facilities, like motorcycles or cars, the way their male colleagues have, we would have let them continue," he said.

Published in The Express Tribune, June 27th, 2015.
COMMENTS
Comments are moderated and generally will be posted if they are on-topic and not abusive.
For more information, please see our Comments FAQ