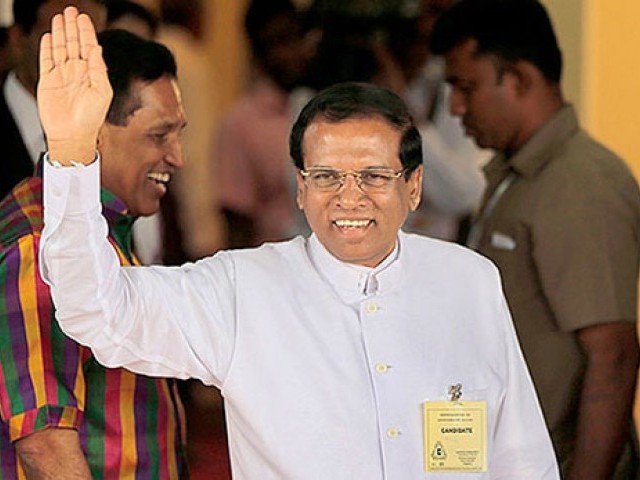 ---
COLOMBO: Sri Lanka President Maithripala Sirisena Friday ordered immediate dismissal of the parliament, a government spokesman said, clearing the way for a snap election 10 months ahead of schedule.

"The President signed a gazette notification a short while ago dissolving parliament with effect from midnight today," the government spokesman Rajitha Senaratne said.

Prime Minister Ranil Wickremesinghem has pressed for early elections to increase the majority of his United National Party (UNP), which sat in opposition until Sirisena's victory in January's polls ousted strongman Mahinda Rajapakse who had ruled for almost a decade.

The election will be held on August 17 and the new parliament convened on September 2, officials told AFP.

Sirisena inherited the outgoing parliament from his autocratic predecessor Rajapakse who still controlled a loyal band of lawmakers who repeatedly blocked reforms pushed by the new government.

Read: Pakistan, Sri Lanka sign nuclear agreement

Wickremesinghe had faced a no-trust resolution initiated by the opposition, which commanded a majority in the 225-member assembly and would have remained until April 2016 if not for the dissolution.

Foreign Minister Mangala Samaraweera told reporters Wednesday that the UNP government favoured a snap election to increase its majority.

He said a new government was needed to bring about stability in the legislature and also address the ethnic reconciliation that Sirisena has promised.

Read: Sri Lankan president arrives in Pakistan on three-day state visit

Sri Lanka has said it will set up a domestic mechanism to investigate alleged war crimes by its troops while crushing Tamil Tiger rebels six years ago.

Samaraweera said a stable government was needed to bring about legislative reforms to allow accountability as well as reconciliation in a country emerging from decades of ethnic war, which claimed 100,000 lives between 1972 and 2009.
COMMENTS (2)
Comments are moderated and generally will be posted if they are on-topic and not abusive.
For more information, please see our Comments FAQ