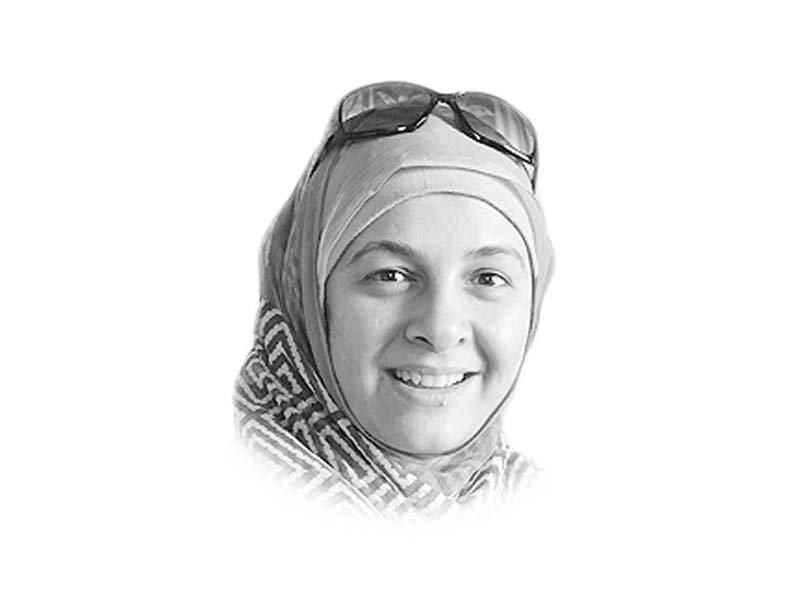 ---
In a nation at war with itself we have been searching for answers about the rise of extremism in our midst. The country's English language dailies are covered with commentaries that lay the blame on the rise of conservatism, religious intolerance and hate-mongering curriculums. Similar discussions can be heard in the corridors of the English-speaking elite of this country. As a professor of public policy at a private university, I hear such conversations often. The young men and women I teach are some of the best brains in the country. And why should they not be? They are far ahead of the rest of the Pakistani youth in terms of the quality of their primary, secondary and now tertiary schooling, and of course also their nutritional and health status. Small surprise then that the majority are able to get admissions into the best graduate programmes in the US and the UK upon completion of their degrees.

But many of my students, like the rest of the Pakistani elite, have little idea about what life is like for the rest of Pakistan. Upper middle class Pakistanis spend twice as much as their drivers' salary and four times as much as their maids' monthly wages in a single afternoon of entertainment and then wonder why their workers lie, cheat and steal from them. They sit in air-conditioned rooms, enjoying uninterrupted power thanks to heavy-duty generators, while the rest of the population toils under endless hours of power outages in the unbearable heat of the summer, and ask why the ordinary Pakistani has become so violent. This is not meant to justify violence of any kind but to highlight the process of otherisation that we all engage in.

The distance between the elite and the non-elite in Pakistan has widened spatially, monetarily and in terms of just about any human development indicator you can name. While we have blocked the living quarters of the poor from view by building walls between our space and theirs, as in the case of Lahore's DHA, we do allow them into our homes, our places of work, restaurants and shopping malls so that they may serve us. But while we are focused on ourselves, we cannot prevent our invisible servers from studying the details of our luxurious lives and comparing them with their own.

The Pakistani have-nots include not only the 20 million out-of-school children but also the millions enrolled in the country's non-performing public schools and sub-standard low-fee private schools. These children will never have the same options the children from the elite private schools of this country do. Those lucky enough to go to school are more than likely to sit in multi-grade classrooms, taught by teachers untrained in challenging young minds to broaden their worldview. The schools these children attend lack drinking water, clean toilets and adequate space for unfettered play. Economists worry that our school dropout rates remain stubbornly high, but is it really a surprise that children run away from these decrepit schools and parents are reluctant in forcing them to attend schools that serve only to dull the mind?

And while national test scores indicate that the poor man's child is struggling to read a single sentence in Urdu, at the other end of the spectrum, the children of the elite are acquiring fluency in French, English having become their first language in school. Their sights are set on the best institutions in the West where they will go to get the best education to prepare them for lucrative global jobs in banking, medicine, academia and the like.

In terms of the burden of malnutrition, Pakistan ranks third in the world with nearly 10 million stunted children and way over a million severely wasted children under the age of five. Compare that with the food we routinely waste, the international cuisines we sample on a weekly basis in our cities' best restaurants and the meat that never leaves our dining tables at home, while the country's millions live on lentils and vegetables — food groups we consider inferior to mutton, chicken and beef.

The UN estimates that 40 million Pakistanis defecate in the open because they do not have access to a toilet. In contrast, the average number of bathrooms in upper-middle class Pakistani homes is between four and seven. We congratulate our urban planners for brazenly demolishing the shanties and slums of the poor to build bridges, flyovers and housing schemes for the rich. Our problem with the poor is not that they are uneducated, ill-fed, dirty, homeless, under or unemployed, earning ridiculously low wages, but that they have the audacity to want what we consider rightfully ours. "My servants make me so angry. The servants of old were never jealous of our money and never wanted what we had. What is wrong with the servants of today, why do they hanker after our possessions?" This was a recent comment made to me by an elderly lady of a highly educated and well-off family.

The 'us versus them' mindset is dangerous in more ways than one in a country like Pakistan, especially because we appear to be so unaware of it. This Labour Day when our institution closed for business, I asked my students if their parents would consider giving their domestic staff a day off as well. A student wrote back saying his mother had declined because the maid had already taken too many days off by making false excuses. I have lost count of the number of people who have lamented to me how untrustworthy and corrupt their maids, drivers, ayahs and gardeners have become without considering how much more unequal as a people we are today than we ever were before.

Earlier this year, my students and I undertook a research trip to a slum in the outskirts of Lahore. We waded ankle-deep in dung and mud on narrow, unpaved streets and were followed by stray dogs and out-of-school children into the homes of the women we planned to interview. As we sat in their dimly lit, sparsely furnished, half-built homes, my students experienced life on the other side of the proverbial bridge. Each one of them had been tasked to get answers to a set of pre-determined questions, which they were to ask the groups of women who had gathered in the seven homes we had chosen to make our research site.

As I read the interview transcripts they submitted later, I saw that most of them had gone off-script pretty quickly. Their curiosity led them to ask the women whether their husbands beat them, why their children were out of school and did they consider divorce a stigma — none of which were part of the original survey. For a few brief moments, the children of Pakistan's elite had been given the chance to enter the lives of the invisible people at the bottom of the pyramid. But as they themselves noted in their field memos, "the journey into a world that was physically so close but in reality so far away ended all too quickly as we re-entered the bubble that is our beautiful, sheltered campus at the other edge of the city".

Published in The Express Tribune, June 27th,  2015.

Like Opinion & Editorial on Facebook, follow @ETOpEd on Twitter to receive all updates on all our daily pieces.