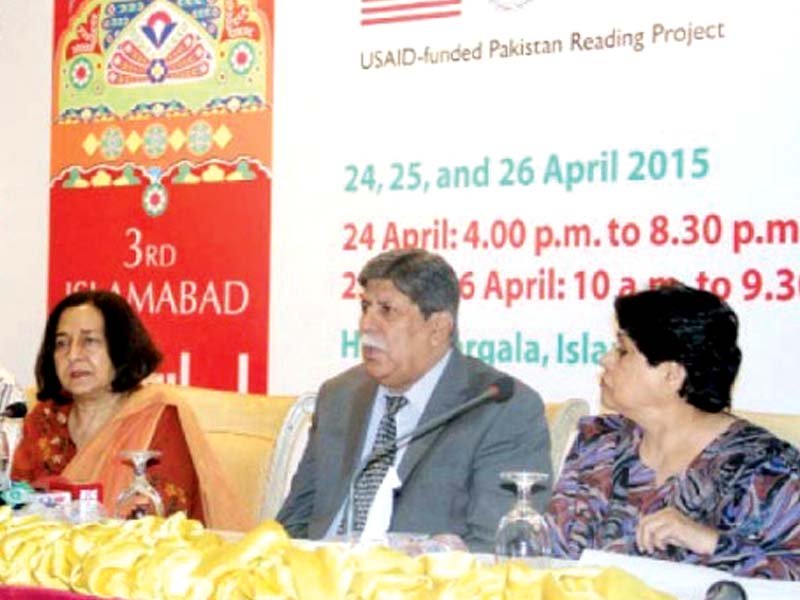 ---
KARACHI:

Asghar Nadeem Syed merits applause for lending words to drama serials memorable for profound social commentary. Where his play Chand Grahan eclipsed all others in how it depicted the prevailing feudal culture in Pakistan, Nijaat freed viewers from the shackles of verbalising issues, such as family planning, in the 1990s.

The playwright recently signed a contract with a private TV channel to pen drama serials that will address a myriad of social issues plaguing the country, and is working on his autobiography.

Read: Playwright Asghar Nadeem Syed survives gun attack in Lahore


"I have just signed a contract and I will write three drama serials for a local private channel," he tells The Express Tribune. "My dramas will highlight different social issues currently engulfing our society," he adds. Syed says his works will be well-rounded and relatable for both men and women. "The dramas will offer family entertainment and not only promote female viewership."




His autobiography, which will chronicle his life as an academic and a writer, will be completed by the year-end. Besides this, he's on the jury of Little Art's Children Film Festival and plans on exploring what films can be promoted through this platform, which will then be screened in cities across the country.




Syed laments the prevailing trend of TV dramas that focus on the overdone angle of placing the saas and bahu at loggerheads and self-victimising women. "Pakistan doesn't have a single social issue that can't be highlighted [on TV] … there are several problems that need to be addressed, yet drama serials these days only present a girl in tears or one living a sorrowful life," he notes.

He feels that the local viewership wants an end to dramas with the archaic depiction of the 'teary-eyed' girl and that there are multiple other aspects of a woman's life that should be brought into the limelight. "Don't you see the changes that have taken place in Pakistan in recent times? Democracy has become a joke and political parties are ridiculing one another, while the common man is entrapped in economic and social woes," states Syed.




Syed feels that writers should focus on the realities of life and the times we live in. With viewership constantly evolving, he feels writers should focus on subjects bearing in mind what viewers want to see in general. "Why must we [overdo] the [usual] women-related issues? We should give that a break," he says.

Read: Policing: Asghar Nadeem Syed's 'attackers' arrested

"There are other significant issues related to women empowerment, such as the [dearth of] education and employment opportunities, which need to be depicted. There's a massive level playing field for writers to work on."

Published in The Express Tribune, June 27th, 2015.

Like Life & Style on Facebook, follow @ETLifeandStyle on Twitter for the latest in fashion, gossip and entertainment.