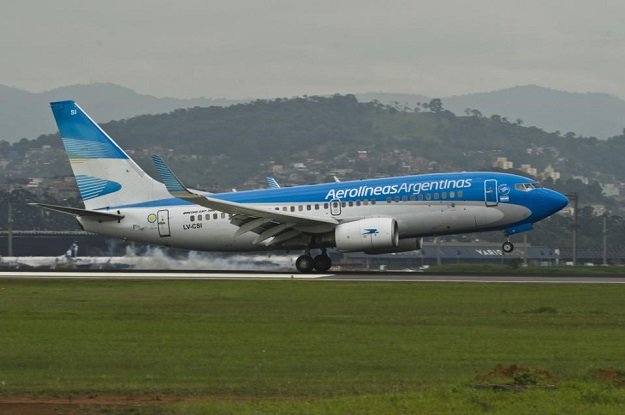 ---
BUENOS AIRES: A pair of Argentine pilots were fired after taking pictures with a voluptuous star in the cabin of their passenger plane while in the air.

Curvaceous dancer and actress Vicky Xipolitakis posted photos on Twitter of her taking pictures with both pilots, one of which was taken clearly while the plane was in mid-flight.

The television channel TN also broadcast images of Xipolitakis, known for making semi-nude appearances, teasing the pilot and co-pilot.

Read: Don't brag: Ill-timed selfie by ISIS militant helps US trace, bomb hideout

The president of Aerolineas Argentinas, the country's largest airline, said the pilots were fired immediately after the company became aware of the incident.

Mariano Recalde told television channel C5N he also called in authorities to investigate the protocol violation.

Read: Chinese Museums say 'no' to selfie sticks

Recalde said Xipolitakis will be barred from flying with the airline for five years.

TN reported the incident occurred on a flight last Tuesday between Buenos Aires and Rosario.
COMMENTS
Comments are moderated and generally will be posted if they are on-topic and not abusive.
For more information, please see our Comments FAQ