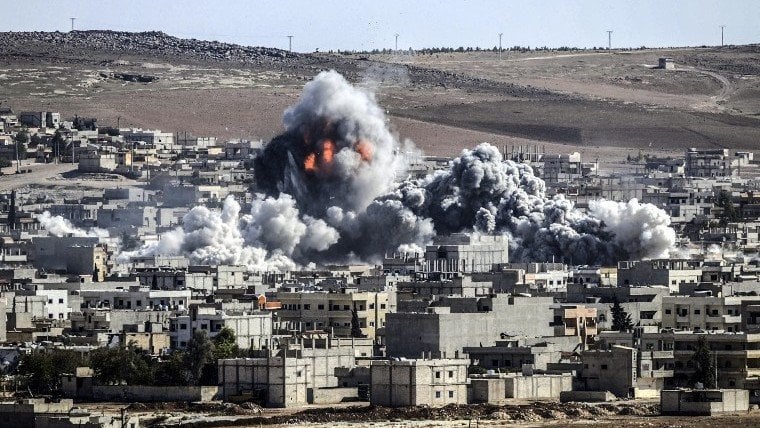 ---
BEIRUT: An attack by Islamic State fighters on the Syrian town of Kobani and a nearby village has so far killed at least 146 civilians, the second-biggest massacre by the hardline group in the country, a conflict monitor said on Friday.

Abdulrahman, who tracks the conflict using sources on the ground, said it was the biggest single massacre of civilians by Islamic State since the killing of hundreds of members of the Sunni Muslim tribe Sheitaat tribe in eastern Syria last year.

Read: Islamic State giving away sex slaves to winners of Ramazan competition

The Islamic State group launched the two-pronged offensive in northern Syria on Thursday after several setbacks, re-entering the symbolic battleground town of Kobane and seizing parts of the city of Hasakeh.

In southern Syria, an alliance of rebel groups, including Al-Qaeda affiliate Al-Nusra Front, also attacked government-held areas of the city of Daraa in another potentially serious blow to the regime.

Analysts said the surprise IS assaults were aimed at diverting Kurdish forces after they scored a series of victories and advanced on the militants' Syrian stronghold of Raqa.

Read: IS suicide bombers kill 10 Syria soldiers: monitor

Kobane, on the border with Turkey, became an important symbol in the battle against IS after the group launched a bid to take it last year.

Kurdish forces backed by US-led air strikes waged a four-month battle to repel the group, finally securing the town in January.
COMMENTS
Comments are moderated and generally will be posted if they are on-topic and not abusive.
For more information, please see our Comments FAQ