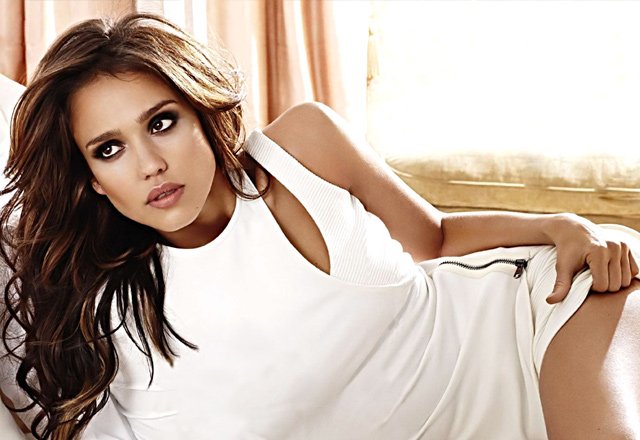 ---
Actress and entrepreneur Jessica Alba says she is addicted to hot sauce and fears the spicy condiment will give her an ulcer because she devours 'gallons' of it every day.

"I try to always have salad, and I always make my own salad dressing --  it just tastes better. I'll often make a chicken quesadilla with corn tortillas -- and gallons of hot sauce. Literally. It's like I'm trying to burn a hole through my stomach. It's so good. It's such a problem. I have five or six different types in my fridge. Anything habanero-Caribbean-flavoured, I'm down with," Alba told delish.com, reports femalefirst.co.uk.




The Sin City star's eldest daughter Honor loves spicy sauces just as much as her mother.

"Honor wants Cholula on all of her tacos, on her breakfast -- even her eggs, like breakfast tacos -- and she'll straight pour it on chicken. If I make roasted chicken, she'll want Cholula on it," she said.

While Jessica usually eats healthy items, the star admits she does have one guilty pleasure.

"Nachos. I'm not much of a sweets person. I actually have low blood sugar and low blood pressure, and I get very woozy if I don't have enough salt. When I do hot yoga, water isn't enough. I need to have salty water or coconut water," she said.

The actress shared photos on social media drinking coconut water

Getting my hydration on @zicococonut #cracklifeopen #nyc pic.twitter.com/qgSh1Px95o

— Jessica Alba (@jessicaalba) June 8, 2015

https://instagram.com/p/3rz1QNsuoa/
https://instagram.com/p/yTjZnkMuir/
https://instagram.com/p/ww6mKrsulM/
https://instagram.com/p/wIZJZSMuix/
COMMENTS
Comments are moderated and generally will be posted if they are on-topic and not abusive.
For more information, please see our Comments FAQ