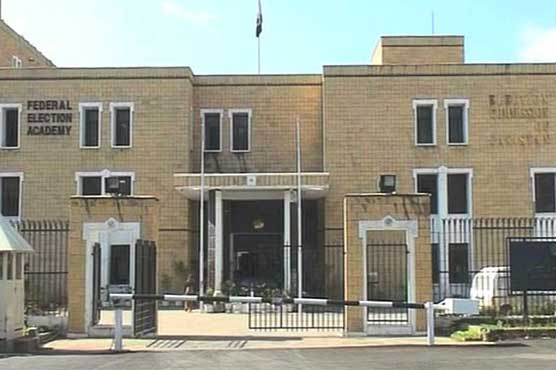 ---
ISLAMABAD:



Election authorities have decided to hold fresh polling at hundreds of polling stations in Khyber-Pakhtunkhwa (K-P) that witnessed large-scale irregularities in the May 30 elections.




On Thursday, the Election Commission of Pakistan (ECP) notified more than 250 polling stations across the province, where re-elections will be held on July 5.

An ECP official told The Express Tribune that re-elections had been ordered since there was irrefutable evidence of irregularities from these polling stations such as snatching of ballot boxes, ballot papers and use of force to influence the election process on the polling day.

The new order will have an impact on directly contested seats of the village council, neighbourhood council, tehsil/town council and district council in all those areas.

Under the K-P local government act, each voter is given ballot papers of seven different categories for voting. In what was a very complicated exercise which took a voter around 15 minutes to poll his/her vote under the scorching heat. Violence was also reported in many areas of the province on the polling day.

Read: ECP rules out possibility of re-elections for local govt in K-P

Other than the polling stations and constituencies where re-polls have been ordered, the ECP has asked the complainants of other areas to approach post-election tribunals with their complaints. A total of 92 tribunals have been set up in K-P for LG elections related complaints.

Independents' choice

Those elected as independents in the May 30 LG polls have been given an opportunity to join a political party.

The ECP has asked the independents to provide a letter of acceptance from the leader of a party they have joined or wish to join in the future.

Under the law, those who are elected as independents to a legislature, can join a political party within three days of notification of wining an election.

The election authorities on June 23 officially notified the winning candidates.

Read: PK-95 re-elections to be held on July 12

According to Rule 74(7) of the Khyber-Pakhtunkhwa Local Government Act, 2013, the total number of seats by a political party would include independent returned candidates who may duly join such a political party within three days of the publication in the official gazette of the names of returned candidates.

All such persons would have to submit a letter of acceptance from a party leader to the district returning officer.

The completion of this process shows the total strength of a party on general seats. Reserved seats will be allocated to a party on the basis of this accumulated strength in LG legislatures – tehsil and district councils to be set up in the province under the new local bodies system.


Published in The Express Tribune, June 26th, 2015.
COMMENTS
Comments are moderated and generally will be posted if they are on-topic and not abusive.
For more information, please see our Comments FAQ