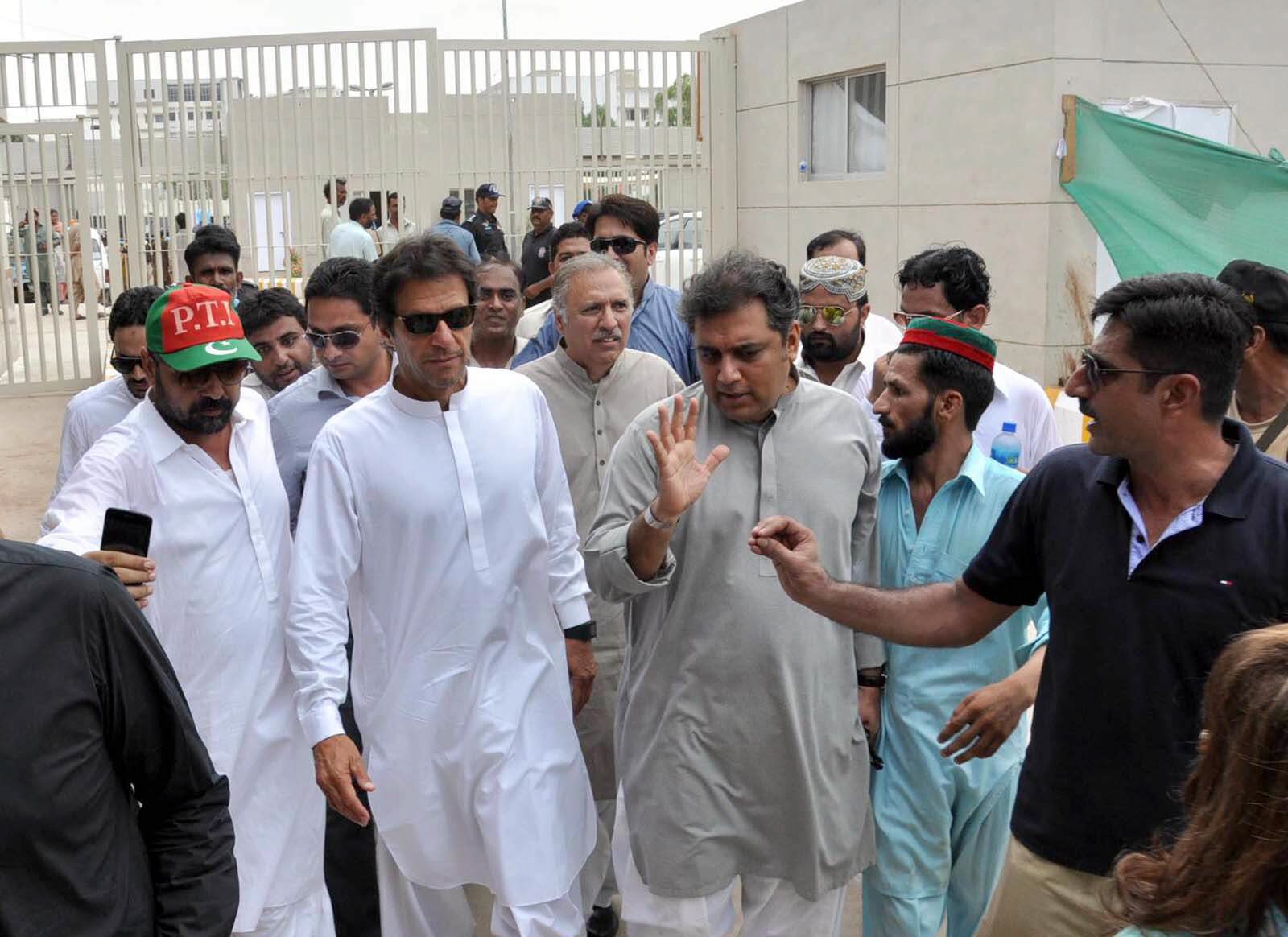 ---
KARACHI: Pakistan Tehreek-e-Insaf (PTI) chief Imran Khan arrived at Karachi's Jinnah Hospital on Thursday to meet victims of the heatwave, Express News reported.

Imran was greeted at the hospital by a throng of supporters, while the emergency gate was closed off after he went inside to meet the patients.



Read: Killer heatwave: Mercury drops but death toll continues to rise

Imran was accompanied by several other PTI leaders, including Arif Alvi and Imran Ismail.

"We didn't ask anyone to close the emergency gates," PTI leader Imran Ismail said when asked to comment on the indiscriminate gate closure.

Read: Government sets up 29 heatstroke relief centres in Sindh

Imran also inaugurated a PTI heatstroke camp at the hospital.

Speaking to the media after visiting the hospital, the PTI chief expressed disappointment with the Sindh government and said that its failure is "evident".

"What is the Sindh government doing? The rising death toll reflects the failure of the Sindh government," he said.

The PTI chief said that there were more people from the public helping out at the hospital as opposed to officials from the government.

"Issues cannot be resolved without good govern," he said.


PHOTO: MOHAMMAD AZEEM/EXPRESS

Further, Imran appealed to the public and said not to vote for any party whose money is invested abroad.

"Nawaz spends a lot of money on metro advertisements, which is not even his. In Karachi, I saw Bahria Town's advertisements and I know Malik Riaz spent his own money to advertise as opposed to someone else's," he said.