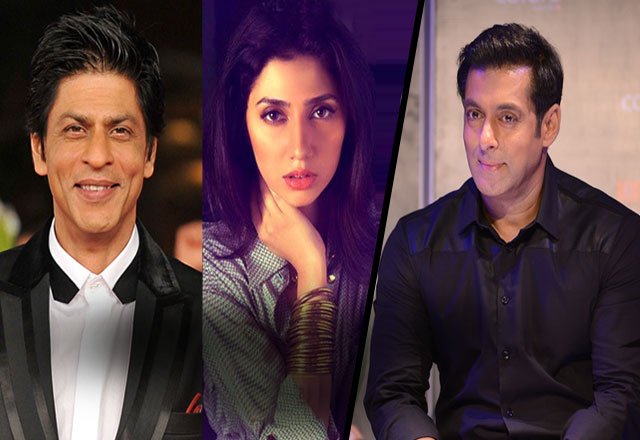 ---
Are you a Shah Rukh Khan fan? Are you in love with Mahira Khan? Have you been counting days to the release of their film Raees? Well, we have got good news for you.

One of the producers of Raees has revealed that the makers are planning a surprise for fans of the much awaited film which they will unveil this Eid. THIS EID! A teaser perhaps? Or a poster? We don't know yet but we are super excited.

Ritesh Sidhwani of Excel Entertainment made the announcement on Twitter along with a clarification on the speculation surrounding the release date of the film.


My timeline tells me a lot of confusion on my last tweet about #Raees release date. Let me clarify… 1/2

— Ritesh Sidhwani (@ritesh_sid) June 24, 2015
We had announced in February that we will be releasing our film on EID 2016 & we are on schedule to release it as planned #RaeesOnEid2016

— Ritesh Sidhwani (@ritesh_sid) June 24, 2015
And a little surprise for all #Raees fans this EID…chalo ho Gaya sab confusion clear

— Ritesh Sidhwani (@ritesh_sid) June 24, 2015


Yes, Raees will release on the Eid of 2016 but so will Sultan starring Salman Khan.

Read: Clash of the Khans: Shahrukh's 'Raees' and Salman's 'Sultan' to release on Eid?

Sultan's release date was confirmed by Yash Raj Films earlier this week along with the release of its teaser.

Drop EVERYTHING: @BeingSalmanKhan In & As SULTAN #SultanEid2016https://t.co/GECTgz0x6Y #YRFBuzz

— Yash Raj Films (@yrf) June 23, 2015


Now the question is, which of the two Khans will beat the other on the box office?

Although this isn't the first time Shah Rukh and Salman will be clashing at the box office, generally, Salman, Shah Rukh and even Aamir avoid releasing their movies on the same date. Each Khan has his own preference in terms of release time. Salman's films release every Eid, Shah Rukh prefers Diwali while Aamir usually releases his films on Christmas.

But next year Salman and Shah Rukh seem to be meeting each other in the teeth.

Read: Shah Rukh Khan all praise for 'Raees' co-star Mahira




In 2006 Shah Rukh's Don, which was again an Excel production, was released the same day as Jaanemann starring Salman. Back then Jaanemann did not do very well against Don. Let us see if 2016 is the year for Raees or Sultan.

Read: You can't afford to miss this teaser of Salman's film. And no, it isn't Bajrangi Bhaijaan

Meanwhile, it's Mahira versus Salman this Eid. With Bajrangi Bhaijaan promotions going on full throttle and Bin Roye music mesmerising the audience, the clash of the Khans this Eid is in no way lesser in intensity than the one next year!

Here's a treat for you from both the films:


Bhar Do Jholi Meri from Bajrangi Bhaijaan


Ballay Ballay from Bin Roye