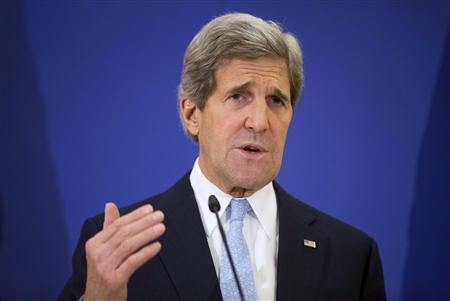 ---
WASHINGTON: The United States is not spying on French President Francois Hollande or any other French government officials, US Secretary of State John Kerry said on Wednesday.

"We are not targeting President Hollande, we will not target friends like President Hollande, and we don't conduct any foreign intelligence surveillance activities unless there is some very specific and validated national security purpose, which I don't know of in this instance," Kerry told a news conference.

Read: France 'won't tolerate' threats to security after US spy claims

Kerry also said there was not a direct confrontation or finger-pointing at China over the problem of cyber-theft during high-level discussions in Washington this week.