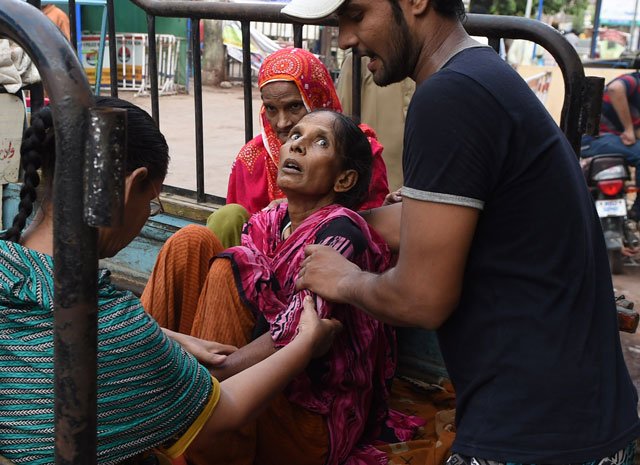 ---
SINDH: The government has set up 29 heatstroke centres throughout Sindh, of which 16 have been set up in Karachi, to provide relief to the people affected by the heatwave under the directive of Prime Minister Nawaz Sharif.

To mitigate the effects of the high temperature, sufficient amount of medicines and clean drinking water have also been arranged.

Read: Helping hands: Even the heat can't beat Karachi's spirit of volunteerism

Further, the Provincial Disaster Management Authority (PDMA) Sindh has also been directed by the National Disaster Management Authority (NDMA) to activate an emergency helpline to address the needs of the affected people.

Major General Asghar Nawaz, Chairman National Disaster Management Authority who is in Karachi to monitor relief activities has said cases of heatstroke are on the rise due to the low pressure of the air and high temperatures.

"Eight hundred and thirty eight people have died so far due to the heat wave," he said. He also said that 800 casualties were reported from Karachi only.

Read: Death toll from deadly heatwave in Karachi surpasses 800

Heatstroke centres have been set up in the Sukkur and Larkana districts by the Pakistan Army as well.
COMMENTS
Comments are moderated and generally will be posted if they are on-topic and not abusive.
For more information, please see our Comments FAQ