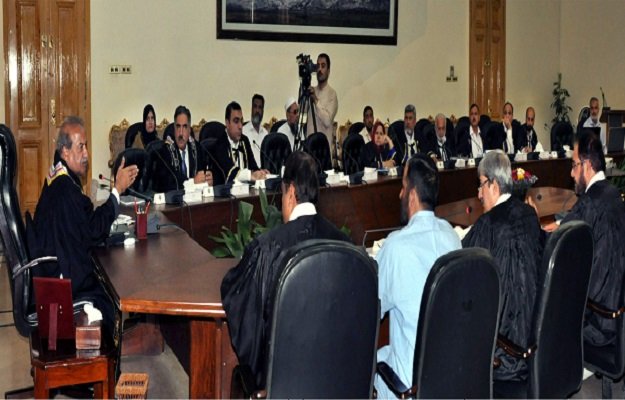 ---
PESHAWAR: University administrations should follow a strict [financial] calendar, said Governor Sardar Mehtab Ahmad Khan at a University of Peshawar Senate meeting on Wednesday. Mehtab was briefed at the Governor House about the revised budget estimates for 2014-2015 and the budget for 2015-16, stated a handout.

"Universities are autonomous bodies and administrations should draw up their finances in a manner to avoid a deficit," said Mehtab.  Higher Education Secretary Professor Dr Noor Muhammad (Dean of Engineering), Professor Dr Syeda Farhana, Professor Dr Qasim Jan, National University of Science and Technology Rector Muhammad Asghar and others were also present at the meeting.

Funds should be utilised with care, said the governor, "And in accordance with a financial action plan."

Stressing on the importance of universities toeing the line, Mehtab said "A mechanism should be established to address grievances so students can voice their dissatisfaction with the university."

The governor also praised University of Engineering and Technology for researching market-oriented activities and gaining revenue from the process as a result.

Other items on the agenda were also discussed. Attendees took decisions on both administrative and financial matters, with a special focus on academic and research and development activities within the university.

Published in The Express Tribune, June 25th, 2015.