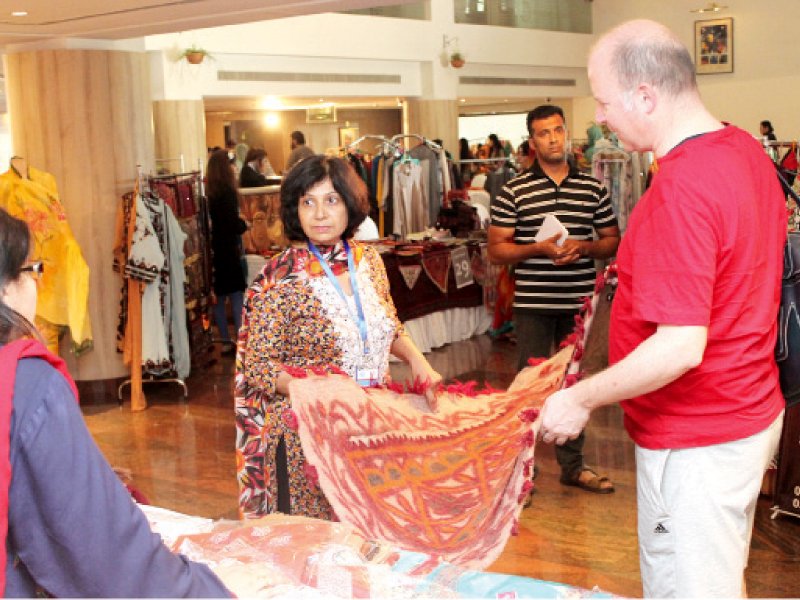 ---
PESHAWAR: To provide women entrepreneurs with a platform for networking, Women Business Development Centre of Small and Medium Enterprise Development Authority (WBDC) will organise a trade fair next month.

"There are around five or six sectors, including embroidery, garments, home décor and food delivery services, which women are dealing with," WBDC Project Manager Nabeela Farman told The Express Tribune. "The biggest aim of the fair is to help these women network."

Farman added, "Such events bring together women so they can come up with ways for better business opportunities, to discuss places where they can buy the raw materials from at competitive prices and techniques to promote their products."

Most of the entrepreneurs own small businesses and the fair will provide them with an opportunity to expand their businesses, she added.

For instance, in Peshawar, women run businesses where they cook and sell food or make shampoos and other products at home. They sell their products to shopkeepers across the city. In Swat, women focus more on the jewellery sector. Some are engaged in embroidery and handicrafts.

The expo aims to benefit such businesswomen by marketing their products and businesses. "These entrepreneurs do not have large-scale businesses but can grow from cottage to a small or medium level by polishing their skills and using the right marketing techniques," added Farman.

SMEDA Regional Chief Javed told The Express Tribune, "This fair will be the fourth exhibition in a row and they are expecting women entrepreneurs from across the country to participate in large numbers."

He added, "Years ago we established the centre in SMEDA and started organising such exhibitions – successfully." He added there would be around 30 stalls at the expo.

Published in The Express Tribune, June 25th, 2015.