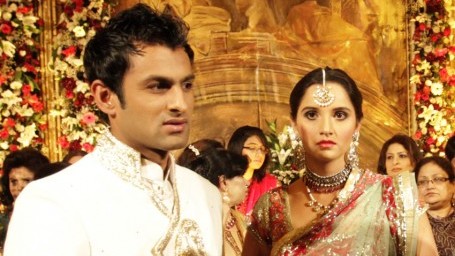 ---
SIALKOT:
Shoaib Malik has been summoned by the Lahore Sessions Court on May 3 after 2 petitions were filed in Lahore High Court (LHC) and Sessions Court condemning celebrations of Shoaib and Sania's marriage in Sialkot.
Hasan Shiraz, a resident of Sialkot had filed a petition in LHC saying the wedding celebrations had violated the one-dish rule.
The second petition was filed by another Sialkot resident named Safdar who has challenged the alleged sale of passes for the reception ceremony.
The petitioner said that the entire nation wanted to welcome the couple but everyone could not afford to buy the entrance pass.
According to a source, the passes were sold at Rs15,000 per head.