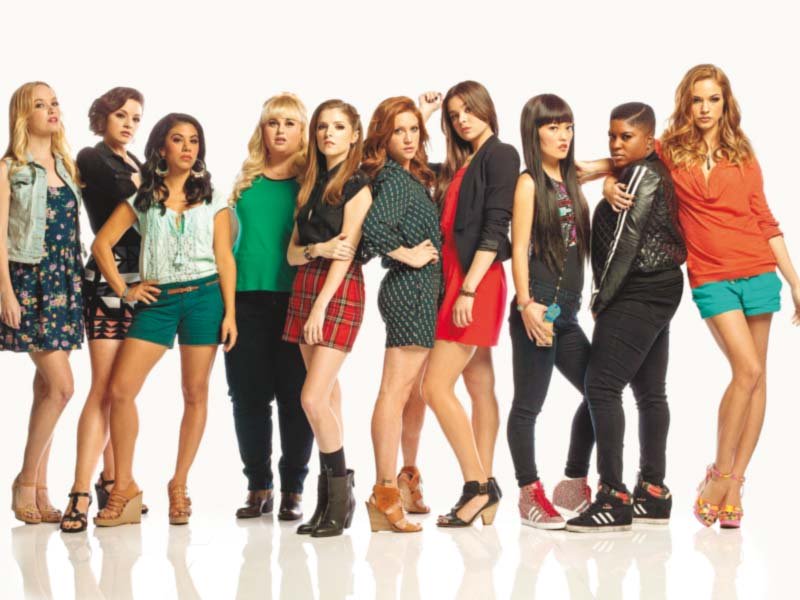 ---
Three years after their first big screen outing, The Barden Bellas are back in musical comedy Pitch Perfect 2. The sequel, like most follow-ups, isn't as good as the original, but offers enough entertainment to please fans of the franchise.

After becoming the first all-female a cappella group to win a national competition, The Bellas are riding high on their success, but their journey hits a snag when Fat Amy's (Rebel Wilson) wardrobe malfunction during a performance results in the group getting suspended from competing at the collegiate level. To get reinstated, the girls must win the a cappella world championship, a tournament in which no American team has ever been victorious.

Meanwhile, group leader Beca (Anna Kendrick) secretly starts a recording studio internship, Chloe (Brittany Snow) has trouble imagining her life without The Bellas after graduation, Amy is pursued by Bumper (Adam DeVine), and new student Emily (Hailee Steinfeld), whose mother Katherine (Katey Sagal) was once a Bella, joins the group.




Director Elizabeth Banks steps behind the camera and sticks to the template of the original to make a fun, pleasant sequel that is enjoyable but doesn't try to be exceptional in any way. The film plays it safe by following its predecessor's formula, and while its sarcastic and bawdy humour may not be up everyone's alley, it is likely to connect with viewers who loved the first instalment.

But even with style, tone, and target audience in mind, Pitch Perfect 2 suffers from a number of missteps. The story at its core isn't very strong and the events just seem to have been strung together as an excuse to bring the girls back on the screen. Some of the song choices, Jessie J's song Flashlight in particular, are bland. And Steinfeld lacks the charisma, at least in this instance, to carry her role and has been given a bigger part than her character deserves.

Overall, this sequel to 2012's surprise hit Pitch Perfect may not be as charming, but it still manages to entertain. There are a host of cameos in the movie, most of which are quite amusing. And even though there is nothing particularly exceptional about the storyline or execution, fans of the series will still enjoy the chemistry between the cast, as well as their a cappella performances and zany antics.


Published in The Express Tribune, Sunday Magazine, June 28th, 2015.