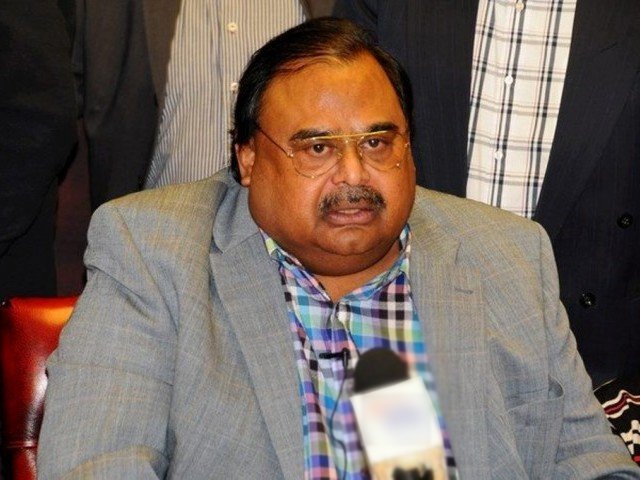 ---
Karachi is bracing for a possible shutdown as BBC gears up to air a special report on Altaf Hussain and MQM's links to the Indian government.

According to the report, a official has told the BBC that India has trained hundreds of MQM militants over the last 10 years. However, Indian authorities described the claims as "completely baseless".

When asked for a comment on allegations, MQM spokesperson Wasay Jalil said, "It's a very old allegation with nothing new in it. The party will comment on the baseless story."

On his Twitter account Jalil said, "We have seen these confessions since 1992 so no worries."


Heard about OBJ bringing out another table story on #MQM He is just like a Pakistani Ummat Paper on MQM only #ChroniclesOfOBJ #UK #Pakistan

— Wasay Jalil (@WasayJalil) June 24, 2015
.@OmarWaraich we have seen these confessions since 92' so no worries

— Wasay Jalil (@WasayJalil) June 24, 2015


Read: Forced confession? SHC directs police to present 'RAW' agent in court

MQM leader Syed Raza Ali Abidi also took to his Twitter to mock the report.


Please let me LOL at BBC believing RAW Anwaar as the "credible source". This is too much!

— Syed Ali Raza Abidi (@abidifactor) June 24, 2015
All those ready to believe BBC report on MQM, must also believe what they have written about the ISI, Pak Army, Benazir, Playboy IK n NS.

— Syed Ali Raza Abidi (@abidifactor) June 24, 2015


Further, BBC said, British authorities held formal recorded interviews with senior MQM officials who told them the party was receiving Indian funding.

A Pakistani official has also told the BBC that India has trained hundreds of MQM militants in explosives, weapons and sabotage over the last 10 years in camps in north and north-east India.

"Before 2005-2006 the training was given to a small number of mid-ranking members of the MQM, the official said. More recently greater numbers of more junior party members have been trained," says the BBC report.

When asked about allegations against MQM, the Indian High Commission in London said, "Shortcomings of governance cannot be rationalised by blaming neighbours."

Commenting on the report, Pakistan Tehreek-e-Insaf chairman Imran Khan said, "The party has a mafia side and a political side but the political side is shrinking."

"Most people would be shocked but occasionally he does give the impression that he is being controlled from outside," Imran said, when asked how people would respond to the report.

According to unofficial reports, BBC has closed its Karachi office while staffers have been sent to Islamabad in preparation for the airing of BBC Two's News Night programme. News Night, which is hosted by Owen Bennett Jones, will air at 2:30am (PST).

This is not the first time the MQM has been accused of links with India's premier spy agency. Earlier on May 1, a senior officer of the Sindh police alleged that RAW trained the MQM to create unrest in Karachi. To back his claims, SSP Rao Anwar had paraded before the media two 'RAW-trained terrorists.'

Read: Dangerous liaisons: RAW trains MQM workers for unrest in Karachi, says SSP

"RAW has been training MQM workers for carrying out terrorist activities in Karachi," SSP Rao had alleged. "The workers are trained in bomb-making and handling sophisticated weapons. The MQM workers trained by RAW are behind the unrest in Karachi, including the murder of doctors and professors."

However, the MQM had rejected Anwar's claims.

Read: Baseless: MQM rejects allegations made by SSP Rao Anwar

The accusation comes at a time when Pakistani leaders and the military have constantly been accusing RAW of funding terror activities in Pakistan.

In a a rare public statement after a meeting on May 6, top military commanders accused RAW of fuelling terrorism.

Read: Out in the open: Army accuses RAW of fuelling terror

"The conference took serious notice of RAW's involvement in whipping up terrorism in Pakistan," said the military's media wing, the ISPR.


COMMENTS (96)
Comments are moderated and generally will be posted if they are on-topic and not abusive.
For more information, please see our Comments FAQ