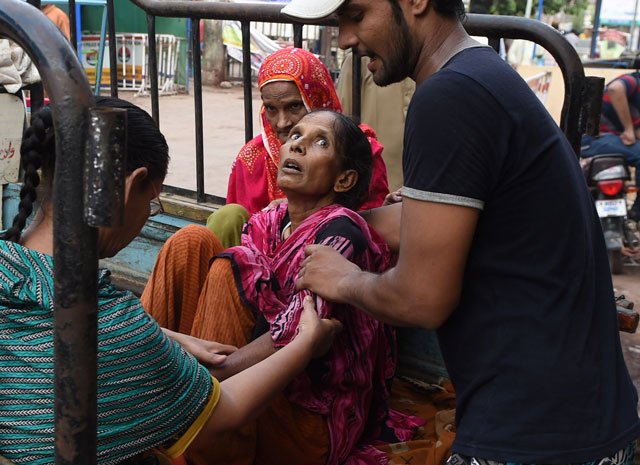 ---
The country is under the hammer of one of the hottest summers on record. Karachi has been particularly hard-hit and on the day of the solstice — the longest day of the year — the mercury topped out at 107°F (42°C). It is estimated that over two days, the heat killed at least 120 people and disabled dozens more to the point at which they needed hospital treatment. Doctors speaking to the media reported that many people were already dead when they arrived at the hospital, with 30 brought in dead at the Jinnah Post-Graduate Medical Centre while another 55 died during treatment. The hot weather is going to affect the elderly and those already sick and hospitals expect a spike in admissions as a result, but the current heatwave must be regarded as exceptional.

Karachi is particularly poorly-equipped to cope with extremes of meteorological events, from extreme rainfall to extreme heat. It has a ramshackle infrastructure that means that there are frequent power outages, which means that there is often no electrically-powered cooling and in many areas there is little potable water, with the water-tanker mafias ensuring that the poorest pay the most to stay hydrated. Medical services are quickly inundated in mass-casualty events such as this. Many daily-wagers will be working through the heat of the day at the same time as they are fasting — with several fatalities as a direct result. Elsewhere and in rural parts of the country, the power is off for up to 18 hours a day and there is likely to be little immediate respite. The pre-monsoon rains may only be 'moderate' in Karachi, although parts of lower Punjab and upper Sindh are seeing predictive rainfall of up to 40mm on June 23-24. Pakistan is going to experience an increase in the number and severity of extreme weather events as global warming advances, and faster here than in some other parts of the world. A lot of people are going to die as a direct result — and our levels of preparedness are exposed as woefully inadequate.

Published in The Express Tribune, June 23rd, 2015.

Like Opinion & Editorial on Facebook, follow @ETOpEd on Twitter to receive all updates on all our daily pieces.