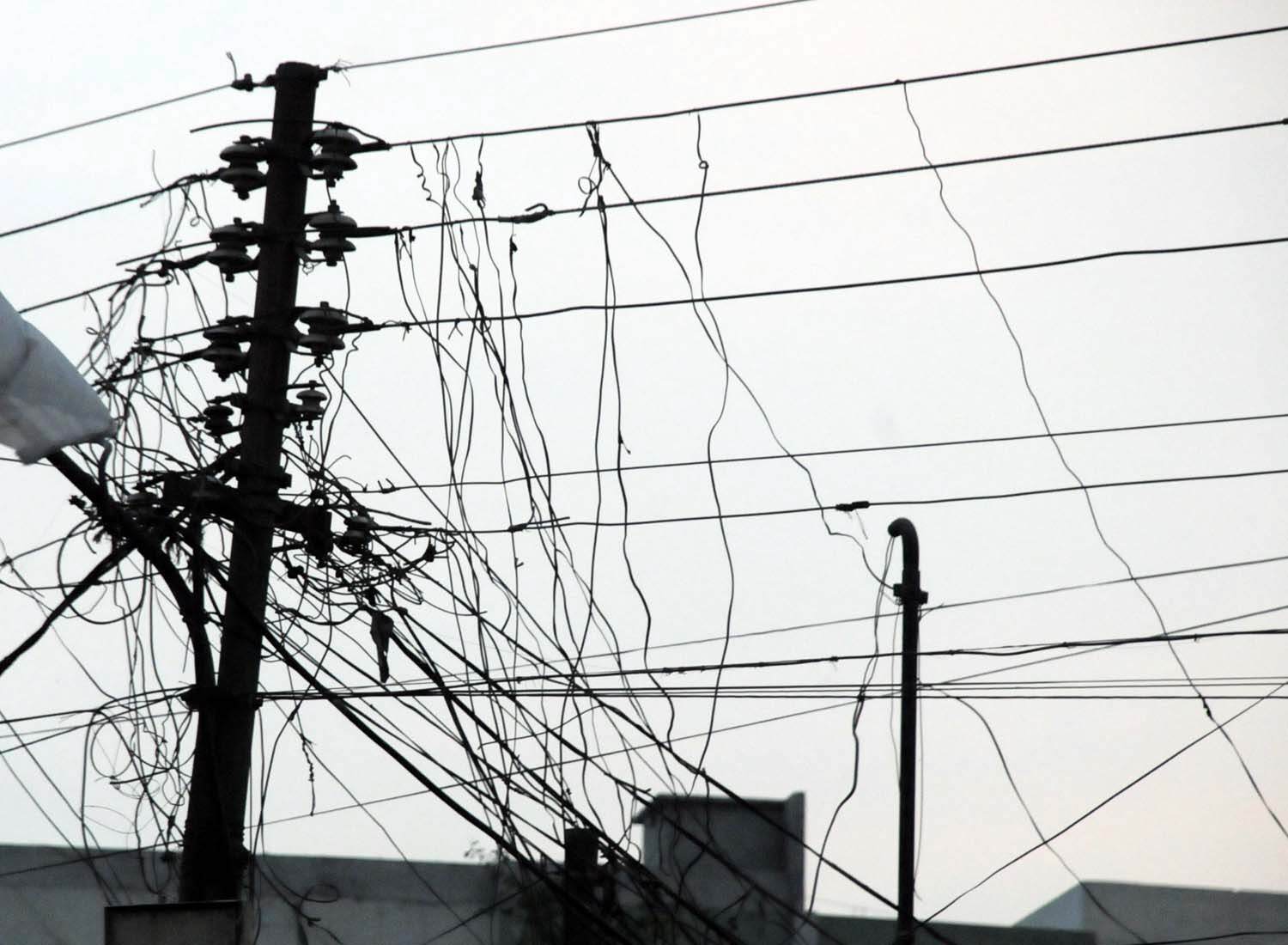 ---
HARIPUR/ SWAT/ PESHAWAR: The Peshawar Electric Supply Company (Pesco) has said it has maintained continuous and uninterrupted power supply for at least 75% of its consumers, particularly during Iftari and Sehri. Nonetheless, angry protests continued in the provincial capital and other parts of Khyber-Pakhtunkhwa against power outages for the third consecutive day, leaving dozens injured.

The utility company issued a statement on Sunday, saying only 200 feeders in Khyber-Pakhtunkhwa, which ran at high losses, faced excessive outages. The company blamed that on kundas or direct hooks.

"Pesco is trying its best to solve the problems of its consumers but at the same time we expect support from them," Pesco Public Relations Director General Shaukat Afzal. "People use kundas to steal electricity from the transmission lines; these cause the feeders to trip," said Afzal. "Areas connected to those feeders then face a power breakdown in addition to routine load-shedding," he added.

"We have shifted load from overloaded feeders so consumers have uninterrupted electricity supply during Sehri and Iftari. We request consumers to reduce their usage at these times and do not use air conditioners."

Saturday evening's wind and rain storm affected the transmission lines of Hazara Circle which affected Havelian, Abbottabad and Mansehra. However, the statement added, Pesco staff restored transmission by 1pm. Similarly, storms affected the Bannu Circle and interrupted power supply to Karak and Bannu.

Over 40 booked

Criminal cases were registered against more than 40 people for blocking the Khanput-Taxila Road as part of their protests, police said on Sunday.

According to North Haripur Neighborhood Council No 2 Vice Chairman Imran, protesters demanded the replacement of a 200KV power transformer supplying electricity to Mohallah Afzalabad. Imran said the road was blocked for an hour and police resorted to baton charging which left over a dozen people injured.

Peshawar's problems

Protests against prolonged power outages continued in the city on Sunday.

Residents of Afghan Colony, Dalazak Road and connected areas demonstrated on Dalazak Road, shutting it down for traffic. Enraged power consumers threatened to lay siege to the Wapda office if their concerns were not addressed. They shouted slogans against Wapda authorities, the Ministry for Water and Power and the government.

Residents of areas surrounding Charsadda Road blocked it for traffic and demanded an end to power outages during Ramazan. The protesters pointed out the government promised reduced load-shedding but was going against its word. They added the lack of electricity created a water shortage in their houses and mosques.




"Our women and children are burning in the sweltering heat as they have no access to open spaces for relief from the blistering summer," said Muhammad Danish, one of the protesters. He said consumers have given Wapda three days to sort out the situation otherwise "they would hold a sit-in all around Wapda House".

Seething in Swat

Hundreds of protestors from Matta tehsil blocked Kalam-Mingora Road for hours as they were without power for an extended period of time on Sunday.

Locals from Koza Dureshkhela and Dherai blocked the path for three hours, leaving passengers and tourists stranded. The demonstrators marched towards the local grid station, however, Matta police station official Syed Ahmad Khan calmed them down by promising he would raise the issue with authorities and Pesco officials. The power consumers were convinced and opened allowed the road to be reopened.

Protesters said officials had promised no more than eight hours a day of load-shedding, but outages lasted as long as 16 hours.

The Swabi solution

To tackle the recent protests in Swabi over the same issue, K-P Assembly Speaker Asad Qaiser called a meeting in his chambers for Monday (today).

The Pesco chief executive, along with other officials from the power utility, Wapda and the Swabi district administration, would take part in the meeting which would also discuss the problems faced by Chota Lahor.

Published in The Express Tribune, June 22nd, 2015.