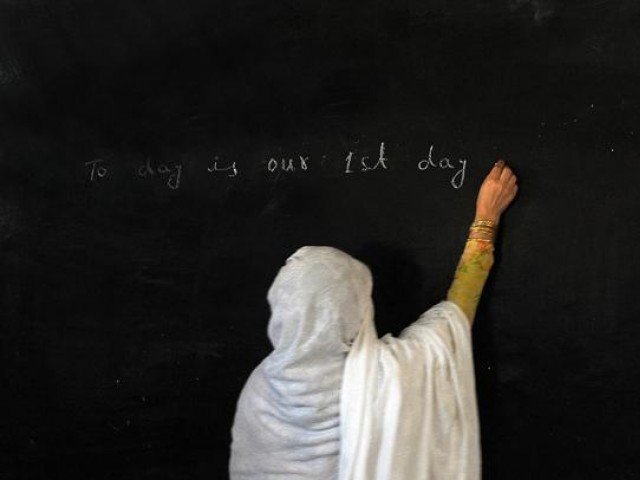 ---
ISLAMABAD: Ministry of National Health Services, Regulations and Coordination (NHSRC) is working on a psycho-social support programme for children surviving or witnessing a terrorist attack.

The National Health Emergency Preparedness and Response Network (NHEPRN), which works under the health ministry, is training teachers to provide psychological support to traumatised children.




The network has trained 24 schools from sectors G-6 and G-7 as master trainers over the last two months under the programme.

The NHEPRN will hold workshops for the master trainers in each province. The master trainers will train other teachers in their provinces, said NHEPRN deputy director Dr Sabina Durrani.

She added that NHEPRN has already identified psycho-social centers and their focal persons for each province. "Meetings are still under way to further develop the programme and use technical expertise of our partners where needed," Durrani added.

She said it was not only a post-disaster support programme, but it also aimed to ensure routine psychological wellbeing of children all over Pakistan.

Read: Teachers get gun training after Peshawar massacre

NHEPRN has prepared standardised training material for the programme. "The material has been prepared and will be shared with other organisations working on disaster preparedness and response, such as the National Disaster Management Authority (NDMA), the UN agencies and USAid," shared Durrani.

The government had formed a psycho-social support committee after the gruesome Peshawar APS attack last year with Pakistan Muslim League-Nawaz lawmaker Marvi Memon as its focal person. The committee, however, went inactive after Memon left.

"This programme is an attempt to revive the committee. We have also held a meeting with the NDMA recently and an advocacy campaign has been initiated in Islamabad," she said.

Published in The Express Tribune, June 22nd, 2015.