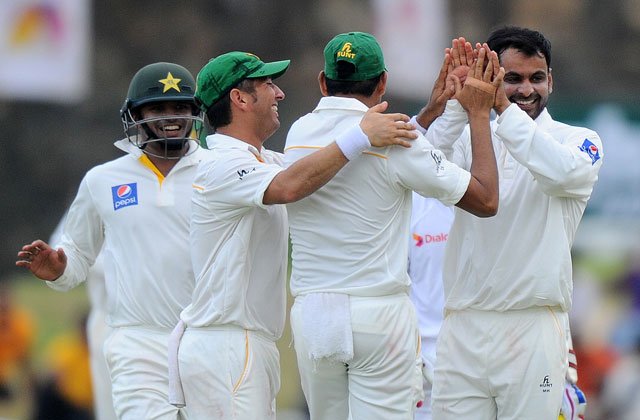 ---
Less than two months after clearance from the International Cricket Council (ICC), Pakistan all-rounder Mohammad Hafeez's has once again been reported for a suspect bowling action, espncricinfo reported.

Hafeez, who bowled 30 overs and took two wickets against Sri Lanka in Galle Test, was reported for suspect action shortly after Pakistan won the first Test on Sunday.

During the first Test between Pakistan and New Zealand in the UAE last year, Hafeez was reported for suspect bowling action by the umpires and was put through an independent biomechanical analysis at the National Cricket Performance Center in Loughborough on November 24, 2014.

The test had concluded that Hafeez's elbow extension exceeded the 15-degree level of tolerance permitted by the ICC regulations and was thus declared illegal.

Later, the ICC allowed Hafeez to bowl again in April, after he went through the remedial work.