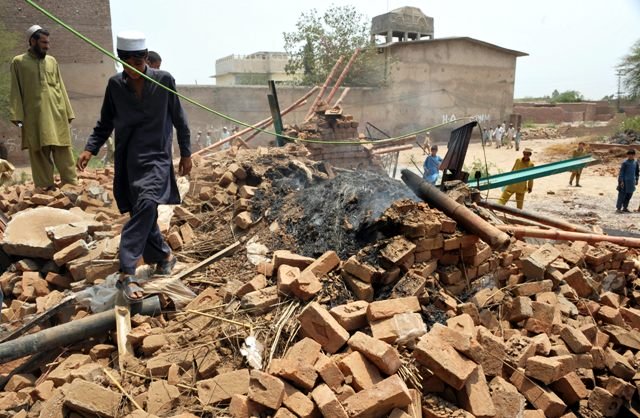 ---
PESHAWAR: As part of the rehabilitation of tribespeople affected by terrorism, the political administration of Khyber Agency launched a survey of houses damaged over the last seven years. Back-to-back military operations and militant insurgencies have resulted in a breakdown of infrastructure in the tribal area.

"A survey of damaged houses is under way in the area where displaced people are being repatriated," Khyber Agency Political Agent Shahab Ali Shah told The Express Tribune when contacted on Sunday. He said people from the Aka Khel clan of the Afridi tribe have been repatriated and would be followed by the Shalobar tribespeople.

Shah said, "The survey is being carried out in areas where tribes had to abandon their houses due to military operations Khyber-I and Khyber-II. In total, 86,000 families have been registered as displaced, but 35,000 were repatriated."

For the moment, the survey is confined to the Bara plains and Tirah. However, tribes from other areas such as Landi Kotal and Jamrud have also demanded compensation as they have also lost loved ones, houses and properties.

Classifications

Authorities announced Rs400,000 would be given to the owner of a completely destroyed house and Rs150,000 to the owner of a partially damaged house. The government has said it would compensate families whose houses were either damaged by acts of terrorism or army action.

A complete house is classified as one with two rooms and other facilities, said an official involved in the survey.

Recently, Governor Sardar Mehtab Ahmad Khan told the media displaced people from scattered areas of Tirah Valley would be repatriated by the end of August. Most of the internally displaced persons from Khyber Agency are living in rented houses or with family in urban areas. The government, in collaboration with UN agencies, had established a permanent tent village in Jalozai for people affected by terrorism and military operations.

Published in The Express Tribune, June 22nd, 2015. 
COMMENTS
Comments are moderated and generally will be posted if they are on-topic and not abusive.
For more information, please see our Comments FAQ