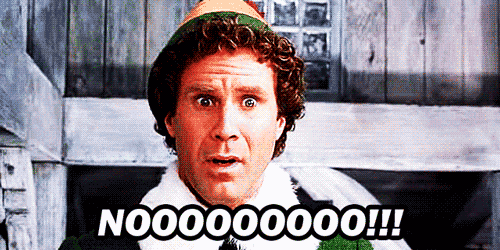 ---
If you are fasting in Ramazan, there will always be those who are not fasting around you. And chances are that they end up saying or doing things that irk you and tempt you to lose your cool which is the last thing you should do while fasting.

Their reasons can be many. They may be unwell, or traveling, or women who are going through their monthly cycle, are pregnant or are feeding mothers. There could be your non-Muslim friends. And then there are those who are Muslims but do not fast. Whatever the reasons, here are five things The Express Tribune suggests you do not say to someone who is fasting. It's the month of giving and kindness, so avoid these five cruel comments.


1) "It's really hot! I cannot survive without water for more than ten minutes."


This is really like rubbing salt on someone's wounds. Why remind someone who already is trying to divert him or herself from the thought of a chilled glass of water? While the other person should be strong enough to fast even if surrounded by talk of food or even food itself, it's best not to mention it in the spirit of empathy and respect of the other person's belief.

Read: 7 ways to stay hydrated when fasting in Ramazan



2) "You know Allah would forgive you even if you don't fast!"

You think that person does not know it already? Fasting is also an act of gratitude, so don't undermine the other person's efforts by such remarks.






3) "Oh, I never knew you are the religious type."

Ok, so now you know it. What next? Labeling leads to stereotyping, which in turn leads to bias. Societies are already polarised enough on the basis of religion. So let people be. They are normal people, irrespective of their religious beliefs.




Read: 15 types of food and drinks that will help Pakistanis get through this hot Ramazan



4) "Roza lag raha hai?"

Yes, now that you have mentioned it!

The last thing a person fasting needs is these annoying and patronising remarks and questions. Instead of asking the obvious, please just act normal. That person IS normal, and in all probability is fine, and will replenish his energy in the next few hours. It's a fast, not a death sentence.






5) "Do you watch TV or listen to music or lose your temper while fasting?"

And what's that to you? Let God judge people, so stop irking that person. And also stop expecting that person to suddenly become a saint or super human. The inner struggle of anyone fasting is why there is a reward for this ritual, so give others the space to fight their own battles.


COMMENTS (5)
Comments are moderated and generally will be posted if they are on-topic and not abusive.
For more information, please see our Comments FAQ