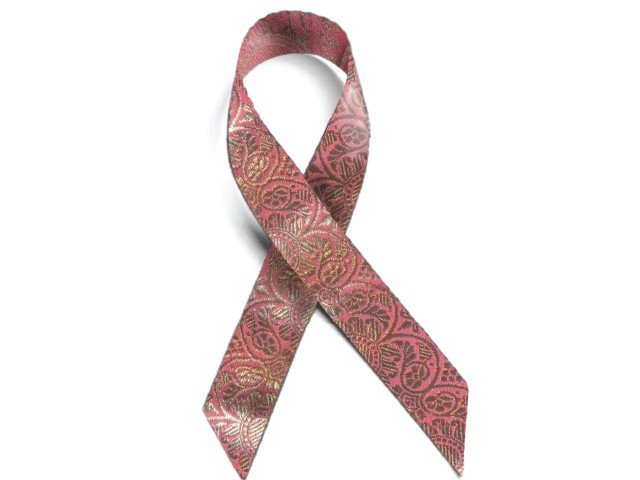 ---
PESHAWAR: The department of social welfare and women empowerment has signed a memorandum of understanding with Pink Ribbon to raise awareness on breast cancer and its treatment in the province.

According to a press release issued on Friday, the agreement was signed by Social Welfare Secretary Hidayat Jan and Pink Ribbon CEO Omer Aftab during an event in the city. Under the MoU, both parties have agreed to find common grounds to create awareness on breast cancer and break cultural taboos which prevent women from consulting doctors.

Mobile screening

Speaking on the occasion, Adviser to the Chief Minister on Social Welfare Meher Taj Roghani said most women who suffer from breast cancer do not go to a doctor due to several cultural taboos.




According to the press statement, Roghani lauded Pink Ribbon's breast cancer mobile mammogram clinic in Islamabad which provides free screening for the disease to women from underprivileged backgrounds. The adviser said a similar initiative should be introduced in Khyber-Pakhtunkhwa as well. In response, Aftab vowed to introduce a mobile unit in the province.

Information gap

Speaking to The Express Tribune, the department's Reforms Initiatives Coordinator Sheraz Ahmad Khan said there is no accurate data on the number of women suffering from breast cancer in K-P.

"The government has set up countless centres where breast cancer patients are offered treatment," he said. "The Institute of Radiotherapy and Nuclear Medicine (IRNUM) Peshawar, Institute of Nuclear Medicine Oncology and Radiotherapy (INOR) in Abbottabad and Saidu Sharif Hospital are among these. There are centres in DI Khan as well."

According to Khan, efforts should be made to raise awareness about the disease.

"The first two stages of the disease are curable while [the prognosis]
of stage three and four [is poor]," he said.

"Since there is limited awareness about the disease, most cases of breast cancer are reported in the later stages."

Earlier during the event, Roghani was also informed about a study by Cancer Support Group Pakistan whereby families where women are at high-risk of contracting breast cancer are identified and subsequently classified into high, intermediate and low risk clusters.

According to the press release, the study could assist Pink Ribbon in its screening campaign in the province which is likely to begin in October.

Published in The Express Tribune, June 19th, 2015.