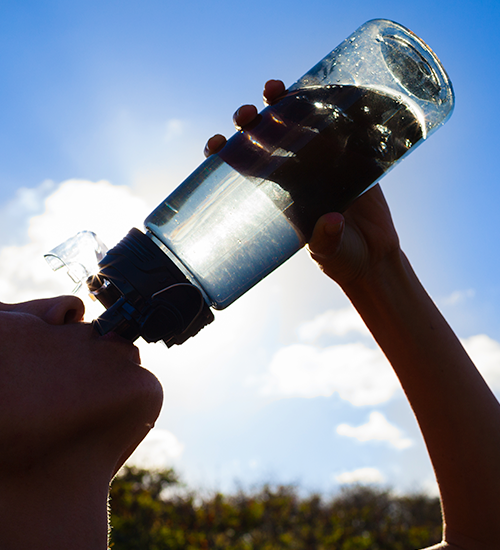 ---
It's the first roza and the sun is burning like a raging fire ball. That juma namaz was a blur from all the sweat dripping from your forehead. Yes, it's going to be a long day and you're probably praying for a pool to jump in right about now.


PHOTO: GIPHY

In such conditions one must always stay hydrated and while it may seem difficult in Ramazan, it's honestly all about consuming enough water and at the right times.

1. Drink at least two glasses of water during sehri


PHOTO: GIPHY

Try to steer clear of juices, they only add to weight gain

2. Consume foods with a high water content
PHOTO: PEACHANDCAKE.WORDPRESS

Watermelon and cucumber salads are one of the foods which will help keep you hydrated throughout the day.

3. Chugging eight glasses of water once iftar opens won't help
PHOTO: GIPHY
4. Open your fast with dates and two glasses of water
PHOTO: NEWHAM
5. Carry a water bottle when you go for nighttime prayers
PHOTO: GIPHY
6. Keep a bottle by your bedside and drink throughout the night
PHOTO: GIPHY
7. Try to minimise the amount of time spent in humid conditions


PHOTO: GIPHY

Hang in there, it's almost time for iftar!
COMMENTS (9)
Comments are moderated and generally will be posted if they are on-topic and not abusive.
For more information, please see our Comments FAQ