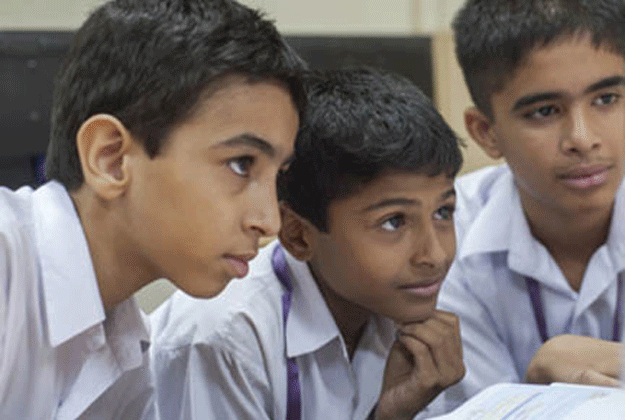 ---
KARACHI: Thirty years ago, no one could have imagined highly-paid jobs in the IT sector. Today, the scenario is completely different. With this example in mind, the Aga Khan University Examination Board (AKU-EB) is preparing students for the jobs that do not exist today.

AKU-EB launched its middle-school programme on Tuesday with the aim of facilitating a learning environment that creates problem solvers and creative thinkers, according to board director Dr Shehzad Jeeva.

Read: Aga Khan Award in Architecture: For the Muslim world, buildings that heal

"We believe that in order to thrive in and navigate the world in the 21st century, Pakistan's education system must foster in students the ability to think outside the box and be analytical, collaborative, curious, imaginative and innovative," he told the audience, comprising of students, parents, teachers and principals of various schools. "We are trying to introduce education that turns students into good thinkers and helps them develop the ability to question everything."

Claiming that Pakistan was the world's second-highest country in terms of out-of-school children and also had the third-lowest literacy rate, Dr Jeeva said that the country's schools did not provide good quality education either. "From birth, children are very curious; we just need to give them the space to ask questions. In Pakistan, however, we do not give them the answers and instead stop them from asking questions."

Read: Parkinson's patients are better doctors than us, says AKU professor

According to him, the middle-school programme will influence the learning environment in schools and help develop students' cognitive skills. "The programme aims to prepare students to cope with a world that evolves at an unprecedented speed."

Urging parents and principals to support the programme, former Citizens-Police Liaison Committee chief Jameel Yusuf recalled how, in 1997, he along with the staff of many schools requested the Aga Khan University to form a separate examination board because they were not satisfied with the existing system. "We stood up for the future of our children then. We demanded a student-teacher relationship. This is what AKU-EB is providing us."

AKU-EB teachers' development assistant director Amna Pasha explained that the programme will enhance the capabilities of students as individuals and in groups. "Students will work in teams to complete projects and compile portfolios; they will also attempt a set of multiple choice questions and constructed response questions set by the board," she said. "This will reinforce learning and familiarise students with the examination format of the AKU-EB secondary school certificate and higher secondary school certificate."

Published in The Express Tribune, June 18th, 2015.
COMMENTS (5)
Comments are moderated and generally will be posted if they are on-topic and not abusive.
For more information, please see our Comments FAQ