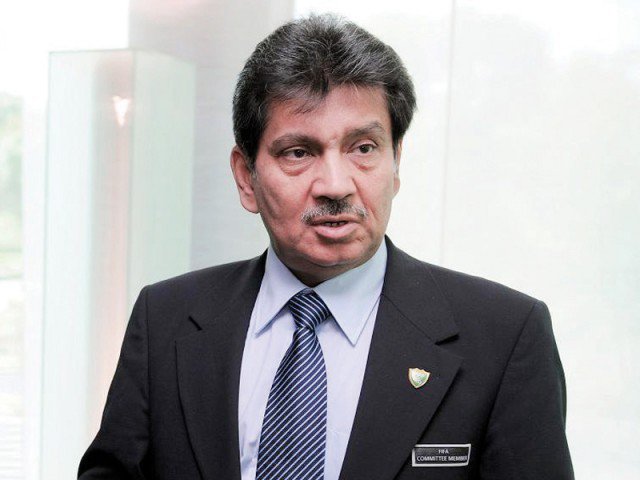 ---
Pakistan Football Federation (PFF) president Faisal Saleh Hayat has been dismissed for incompetence and fund embezzlement after an extraordinary meeting of the federation, local media reported.

Only 18 of the 26 members of the PFF were present at the meeting in Islamabad on Tuesday where Hayat was also suspended from the PFF and secretary Ahmad Yar Khan Lodhi kicked out of the body, a local newspaper reported.

Arshad Khan Lodhi was appointed the acting president in place of Hayat, an Asian Football Confederation executive committee member and a former ally of disgraced ex AFC president Mohammed bin Hammam.

Read: Dirty game: Hayat accused of embezzling football funds

"Today's congress meeting saw majority of members deciding to take action against the PFF president and secretary due to their incompetence and financial embezzlements," Kashmala Tariq, who was elected chairman of the PFF women's wing, told reporters on Tuesday night.

Hayat, though, queried the legitimacy of his removal.

"First of all, who are these people in legal terms? We should understand that they are non-entities in the PFF," the former politician said.

Read: FIFA scandal: Pakistan not involved in any corruption, says Hayat

Despite the dismissal, Hayat, 62, who sits on FIFA's strategic committee, is still eligible to stand in the PFF elections on June 30.

He faces competition from Zahir Ali Shah in the vote, which will take place at PFF headquarters in Lahore after previously being moved to Abbottabad district.

Hayat told Reuters last week he had supported outgoing FIFA president Sepp Blatter in last month's elections at the world governing body.

FIFA is in the midst of crisis following US prosecutors' indictment last month of nine current and former officials and five business executives in a $150 million corruption case.
COMMENTS (4)
Comments are moderated and generally will be posted if they are on-topic and not abusive.
For more information, please see our Comments FAQ