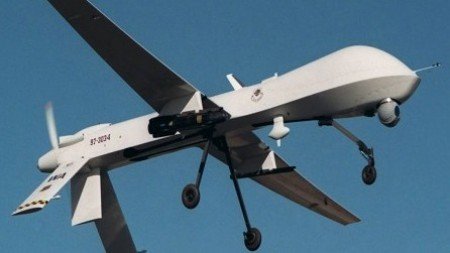 ---
WASHINGTON: The US Central Intelligence Agency (CIA) has started using smaller missiles in its hunt for Al-Qaeda and other Islamic militant leaders in Pakistan in hopes of minimising civilian casualties, The Washington Post reported on Monday.

Citing unnamed current and former officials in the United States and Pakistan, the newspaper said the new technology had resulted in more accurate strikes that have provoked relatively little public outrage.

According to the report, one such missile was used by the CIA last month in Miramshah, a Pakistani town in the tribal province of South Waziristan.

The projectile, which was no bigger than a violin case and weighed about 35 pounds (16 kilograms), hit a house there and killed a top Al-Qaeda official and about nine other suspected terrorists, the paper said.

The mud-brick house collapsed and the roof of a neighbouring house was damaged, but no one else in the town was hurt, The Post said. The CIA declined to comment on the article.