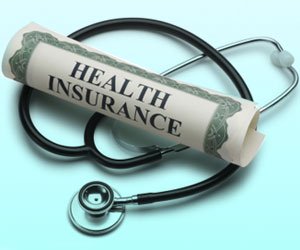 ---
PESHAWAR: With a focus on both prevention and cure, Minister for Finance Muzaffar Said emphasised health was a massive priority as he announced the budget. The sector saw an increase of 19% from the fiscal year (FY) 2014-15.

The minister said free treatment programmes would continue through 2015-16. He said funds were allocated for the purpose.

Rs29.5 billion has been provided for the sector; an 18.69% increase from 2014-15. However, Rs22.9 billion of this is for salaries alone, according to the white paper.

Rs8.28 billion has been allocated in local development funds for 98 projects of which 75 were ongoing. The amount set aside for the continuing schemes was Rs7.214 billion. Over Rs1.06 billion was allocated for 23 new projects including food and drug testing laboratories in Swat, DI Khan and Abbottabad districts. In addition, six basic health units would be upgraded to rural health centres.

A sum of Rs1.56 billion was allocated for grant-in-aid of different projects including Rs100 million for the endowment fund, Rs725m for the provision of emergency drugs for patients on a need-basis, Rs200m for creation of posts in the projects due for completion this year and Rs2.5 million for the Red Crescent Society. Another Rs4.152 billion in foreign project assistance is allocated to health under the annual development programme.

For free

The government will continue to provide free medical assistance for mother and child health as well as (to some extent) hepatitis, malaria, dengue, tuberculosis and cancer patients. A five-year province-wide immunisation programme will also kick off with assistance from GAVI.




An integrated programme was also included for HIV, hepatitis and thalassaemia patients. The establishment of Nowshera Medical College, Zulfiqar Ali Bhutto Medical College in Peshawar, Gajjo Khan and a medical college in Timergara was taken into consideration for the budget. There are also plans to set up an orthopaedic and spine surgery institute at Hayatabad Medical Complex. The budget also provided for the installation of a new air-conditioning plant at Khyber Teaching Hospital during FY 2015-16.

Strategic focus

According to the speech and the white paper, other strategies would focus on the optimal usage of health facilities which would lead to measurable improvement in primary, secondary and tertiary health care. The document read that as per the government's policy, it plans to build and improve the health delivery and management system. Another objective was to ensure low income and vulnerable income groups were protected in terms of health care.

As part of the implementation of the Local Government Act 2013, mother and child health care centres, basic health units and hospitals other than DHQs, teaching and tertiary hospitals, would be devolved to the newly-established local bodies.

The creation of 1,885 posts in various categories, including 900 nursing and 500 paramedic staff, was proposed in the 2015-16 budget.

Published in The Express Tribune, June 16th, 2015.