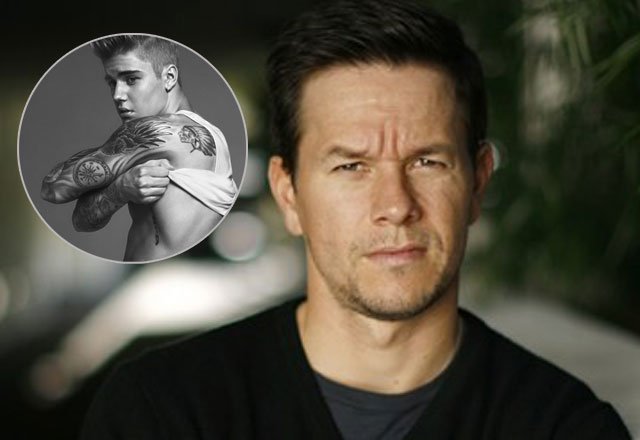 ---
LOS ANGELES: Singer Justin Bieber "crossed the line" when he sent a photograph of himself in his underwear to actor Mark Wahlberg, the latter says.

The 44-year-old has confessed he was shocked to receive a semi-nude photograph of the 21-year-old singer after he was unveiled as the face of Calvin Klein, reports eonline.com. 

"Bieber sent me a note saying he was doing (the Calvin Klein ad) and I was like, 'Oh, cool', and then he sent me a picture and I was like, 'Dude don't send me a picture of you in your underwear. That's crossing the line," Mark said.


PHOTO: POPCRUSH

He added that while he accepts he might end up seeing Bieber's Calvin Klein campaign, he is still going to try and avoid looking at his friend half-naked.

He said: "I'll probably see it when I'm driving down the street, and I'll still try to avoid it."

Justin, who is currently on tour promoting the brand with model Kendall Jenner, previously came under fire for the ads after it was speculated that his body had been photo-shopped.


PHOTO: HUFFINGTONPOST 

He had laughed off speculation that the images were digitally enhanced to improve his physique, by posting a photograph of himself showing off his muscular body while wearing only a towel to cover his modesty on Instagram.
COMMENTS
Comments are moderated and generally will be posted if they are on-topic and not abusive.
For more information, please see our Comments FAQ