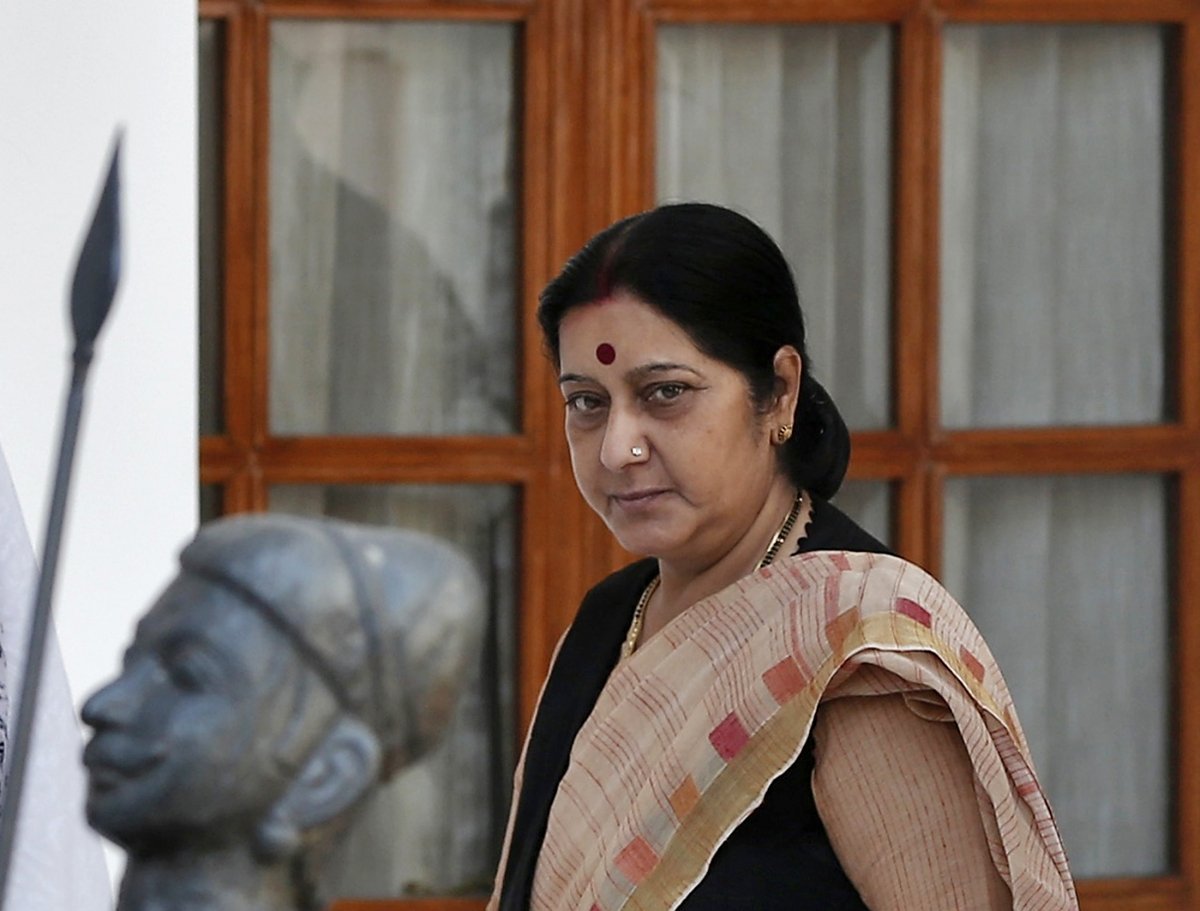 ---
NEW DELHI: Indian foreign minister Sushma Swaraj on Sunday defended her decision to help corruption-hit former cricket boss Lalit Modi gain emergency travel papers in Britain, as the opposition demanded her resignation.

Swaraj said she had backed Modi's request last July for travel documents from the British government on "humanitarian" grounds so that he could accompany his wife who needed surgery for cancer in Portugal.

Indian authorities revoked Modi's Indian passport while he was in the UK in 2010 after he became embroiled in false accounting and other corruption allegations in the multi-million dollar Indian Premier League.

Swaraj said she told Britain's High Commissioner to India James Bevan along with Indian-origin Labour UK MP Keith Vaz that granting Modi the documents would not harm the nations' bilateral relations.

"I genuinely believe that in a situation such as this, giving emergency travel documents to an Indian citizen cannot and should not spoil relations between the two countries," she said in a series of tweets.

Modi was removed as IPL chairman in 2010 and later banned for life from holding any positions in the sport by the powerful Board of Control for Cricket in India.

Modi in 2008 founded the glamerous IPL Twenty20 tournament, but it was soon dogged by allegations of corporate corruption, money-laundering and tax evasion, as well as secret deals to hide teams' real owners.

Modi, who now lives in London, has consistently denied all accusations against him and an Indian court ruled last August that his passport should be restored. But he is unlikely to return to India where he could face charges.

According to Britain's Sunday Times newspaper, Vaz used Swaraj's name to put pressure on the UK's top immigration official to grant British travel papers to Modi.

India's opposition Congress Party, defeated by the ruling Bharatiya Janata Party (BJP) at elections last May, demanded Swaraj resign on moral grounds.

"It is a serious matter and we think if there is any propriety, PM (Narendra) Modi himself will demand Swaraj's resignation," party spokesman Shakeel Ahmad told reporters.

BJP president Amit Shah sought to stamp out a media storm over the controversy, saying the party was standing behind her.

"There is no need to make noise as the party doesn't look at this as a propriety issue but purely as a humanitarian one," Shah said.
COMMENTS
Comments are moderated and generally will be posted if they are on-topic and not abusive.
For more information, please see our Comments FAQ